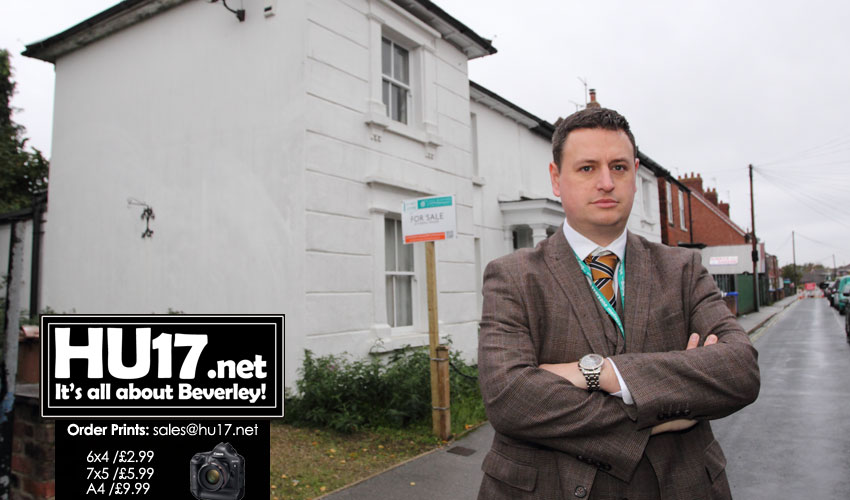 A property in Beverley of great historic interest is set to get a new lease of life as a result of council intervention.
The Grade 2 listed house on Norwood Far Grove has stood empty for a number of years. Since then it has been an eyesore for residents on the street who have for years been calling for the council to take action.
Local councillor David Boyton, responding to residents in Beverley played a small but important part in getting the issue resolved.
Explaining more Cllr Boyton said;
"East Riding of Yorkshire Council has been aware of this property for some time. They have also been aware of the issues it has created for residents."
"There was talk of this property being subject to a compulsory purchase order so that the house could be put back into circulation."
"As a result of comments received through the newsletter sent out by the Liberal Democrats we residents brought it to our attention. So we followed this up."
"By speaking with the relevant departments we are delighted that the property has indeed been purchased. It is now on the market and will be sold off which is a great result for all concerned."
Property Has Great National Historic Interest
"Furthermore, this is good news for everyone in Beverley. This fine 19th-century building that deserves to be lived in. It is a building that has been judged of national importance for its architecture and historic value."
"It is wonderful news that it will soon be returned to the local housing stock. We know there is a shortage of housing so it is fantastic this one will be used once again as a home."
"This goes to show that by communicating with residents has a real value. It also demonstrates how residents and local councillors can work together to achieve great things for the good of the town."