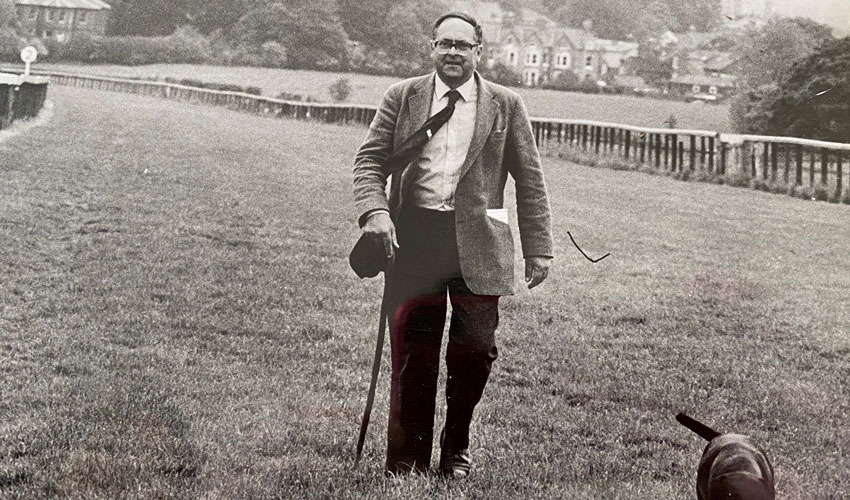 Long-standing Beverley racecourse stalwart John Cleverly died on Thursday at the age of 86.
Cleverly was synonymous with the East Yorkshire circuit and served at the track as racecourse manager and clerk of the course between 1973-2000.
He remained a director at the course until 2014 – Cleverly was succeeded on the board by his daughter, Bridget Guerin – and was then made Beverley racecourse patron.
John also served as a Beverley steward and assisted on panels at other tracks as a chalk steward.
In addition to his many roles at Beverley, Cleverly acted as clerk of the course at Sedgefield and Redcar, while he also clerked at the Middleton Hunt Point-to-Point.
A chartered surveyor by trade – he looked after several estates in East Yorkshire – Cleverly served on the board of the Racecourse Association, the BHB, amongst others, and was the secretary for the RCA Northern Area.
A keen point-to-point jockey in his youth, he also enjoyed considerable success in ownership, having taken out shares with his friends and family in horses with Tim Easterby.
A bar at Beverley racecourse, Cleverly's Bar & Bistro, was named in his honour in 2016.
Beverley chief executive Sally Iggulden said:
"Everyone at Beverley is deeply saddened by the news of John's passing.
"He was an incredibly kind mind – he found it tough, for instance, handing out punishments to the young jockeys in his time as a steward – and always acted in the selfless best interests of the racecourse.
"His long-standing influence at the track will never be forgotten, nor, too, will his love of horse racing and the precise logistics of the sport – with race-planning a personal favourite of his.
"John relished his position as Beverley patron, but as a self-effacing gentleman, he was at first sceptical about having a racecourse bar named in his honour.
"Happily, though, he soon took deep pride in Cleverly's Bar & Bistro and kept the management on their toes if ever anything was not quite as it should be.
"In his chartered surveyor role, his long-standing secretary Carole Southwick juggled rent reviews and prize-money allocations from their small office by North Bar in Beverley, where he was always surrounded by his adored Labradors.
"Indeed, it was until very recent times that John would commonly be seen on the racecourse with his dogs, checking that his hallowed turf passed muster.
"He was a truly inspirational man and will be much missed by everyone at Beverley racecourse.
"Our thoughts at this time go out to his beloved family."
John Cleverly is survived by his wife, Ann, and his three children, Bridget, David and Simon.
John Cleverly (December 16, 1933 – July 2, 2020)