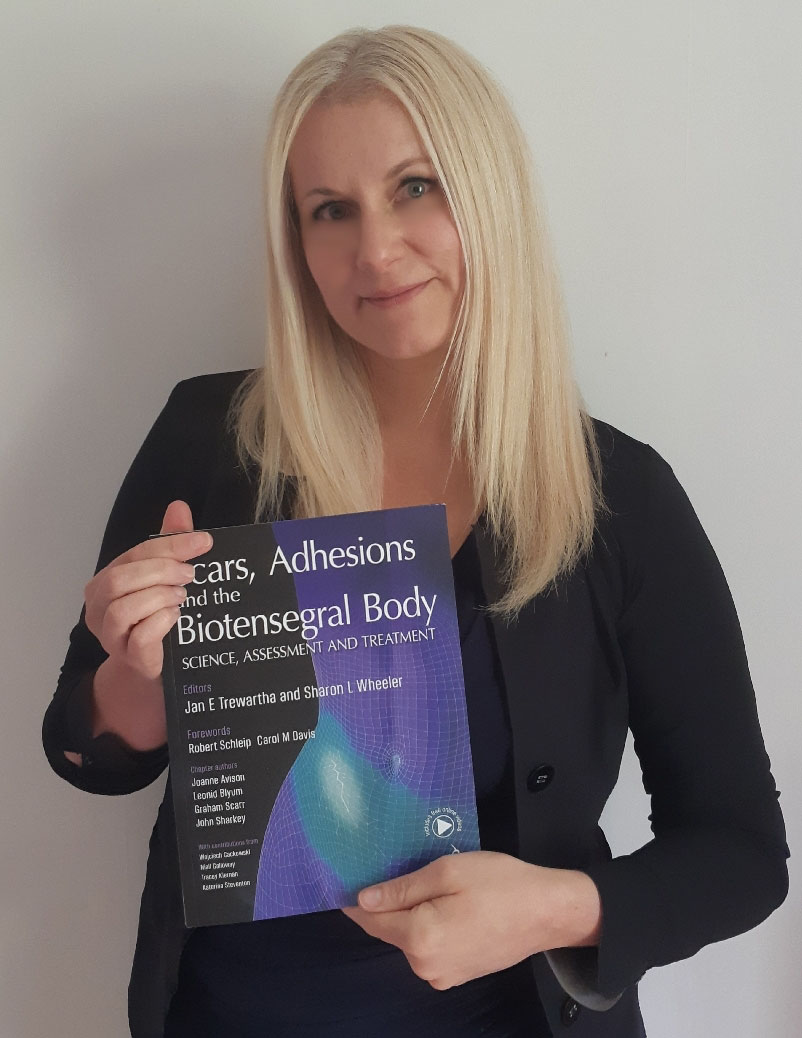 After over a decade of writing scientific papers for academic and skincare industry journals, a respected Beverley skincare doctor has contributed to a book on scarring.
Dr. Katerina Steventon wrote an article on 'Scarring and The Epidermal Barrier' in the book 'Scars, Adhesions and the Biotensegral Body' that was edited by Jan Threwartha and Sharon Wheeler and published by Handspring Publishing.
The Czech Republic born Dr. Steventon was one of a number of respected authors who contributed to the book that was due to launch at the British Fascia Symposium in May.
Speaking about the book launch, Dr. Steventon said: "New approaches to the Stratum Corneum, the top layer of the skin, have been an essential part of my work in recent years – a research interest and in practical observation of my clients in the clinics. Advanced science can shed new light and expand the 'raison d'etre' for this fragile and hard-working layer every day. It serves us by protecting, sensing, and cocooning our emotional self.
"It was a privilege to be asked to contribute to this chapter in the book, in particular after having trained in Sharon Wheeler's ScarWork practice – presenting my ideas about the emotional and physical importance of gentle massage techniques on scars to a newly emerging group of people.
"These researchers and clinicians work with fascia, a new organ described as 'a matrix of collagen bundles and elastic fibres surrounded by fluid, within and between tissues', studying and treating deep changes in scar tissue."
Scars, Adhesions and the Biotensegral Body costs £39.00 and is available from the publisher, Handspring Publishing and all good book shops.
Dr. Steventon also writes for professional publications including International Journal of Cosmetic Science, Cosmetics and Toiletries and Soap and Perfumery and Cosmetics.
Before establishing independent skincare consultancy FaceWorkshops in 2009, Dr. Steventon's experience spanned several years and continents – from prestigious skincare brand, La Prairie in her native Czech Republic to Shiseido in Japan and Smith and Nephew wound healing in Hull.
Dr. Steventon uses her PhD in skin science combined with her professional facial therapy training to provide clients with a bespoke package of scientifically validated products combined with facial therapies at her salon in the heart of the historic town of Beverley in East Yorkshire.