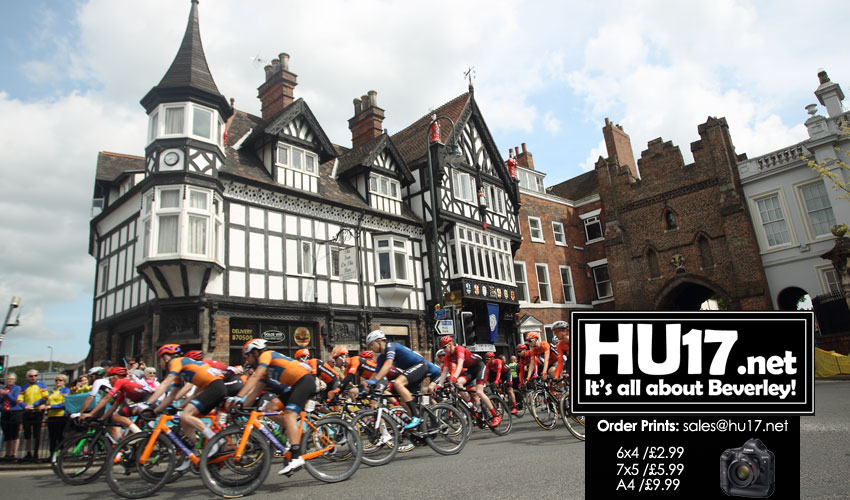 Tour de Yorkshire cycle race has been cancelled with organisers saying the decision has been made as a result of COVID-19.
They also point out that a key reason for their decision was the burden the event puts on the emergency services.
While the event has been put on hold they do say stakeholders are trying to find alternative dates for the race to take place.
Peter Box CBE, Chair of Welcome to Yorkshire said;
"The race is a great spectacle, but we all know that the health and well-being of everyone across the region, and the country, is frankly more important than a sporting event."
"Our attention now turns to support those tourism businesses across the region, many still reeling from the floods, during this unprecedented crisis."
2020 Tour de Yorkshire Cancelled And More Events Could Also Follow Suit
Due to start on the 30 April in Beverley, both men and women's race have been postponed indefinitely.
This would have been the sixth year the event took place with speculation circulating it may also be the last.
News that the race will not take place will hardly come as shock. Around the country major events, sporting occasions and theatres are going into lockdown.
It raises further questions as to what events will actually happen in Beverley. This was the first of what is a busy year for the town in terms of events.
In the past few days, Beverley Races have cancelled their opening two fixtures, Parkway Cinema and East Riding Theatre have all closed.
News that the race is not taking place will come as a really blow to local business in Beverley. Those behind the event estimate it is worth millions to the Yorkshire economy.
The loss of this event and two race meetings will certainly be felt in the bars, pubs, cafes and restaurants in the town.