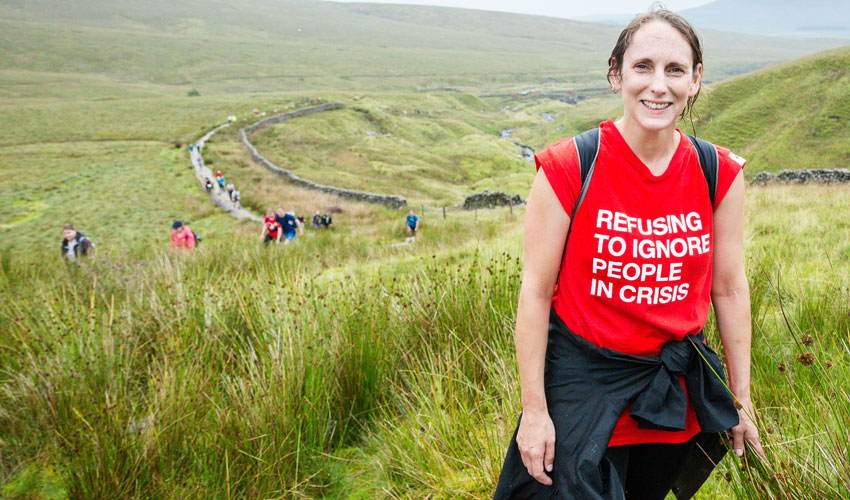 The British Red Cross in Yorkshire is seeking Beverley walkers to take on the great Yorkshire 3 Peaks Challenge, starting and ending in the pretty village of Horton-in-Ribblesdale.
The trek takes place on Saturday 25 July 2020 and will take you on a 24.5-mile circular journey of the stunning countryside of the Yorkshire Dales.
Like any great challenge, this is not for the fainthearted and requires participants to train in preparation beforehand but British Red Cross reassure us they support many in accomplishing their goals and ticking this amazing challenge off their bucket list each year. Indeed, some participants come with the aim of completing one or two of the peaks rather than all three.
After you have signed up for just 15, the Red Cross will provide guidance and support on how to prepare for your challenge, including expert training tips, accommodation information and support fundraising ideas to help you reach your 100 sponsorship target. On the trek itself, you will be supported at checkpoints by experienced marshals, and sweepers following the last walkers on each section of the route.
Not only will you be rewarded by the sense of achievement and the breathtaking scenery, but you will also be supporting the fantastic work that Red Cross carries out both in this country and overseas.
Here in Yorkshire, the Red Cross works on the ground on a daily basis, supporting people in crisis. From the village of Fishlake which was suddenly flooded with many losing their possessions to the devastating Australian bushfires, the Red Cross continues to respond to conflict, natural disasters and individual emergencies.
Around 350 people sign up with the Red Cross each year to take on the Yorkshire 3 Peaks Challenge. Some take part with their family, some alone and some with friends, and the Red Cross also welcomes businesses who often use the challenge as a team-building exercise for their employees.
Helen Whale, a Senior Community Fundraiser for the Yorkshire area, said;
"This really is a special event, not only because of the incredible scenery but because of the real determination and camaraderie that goes into it."
"There's a real buzz in the air and nothing quite beats that triumphant feeling when completing the Yorkshire 3 Peaks Challenge."
For more information or to sign up visit www.redcross.org.uk/Y3P or contact Helen Whale on 0113 201 5256 or hwhale@redcross.org.uk