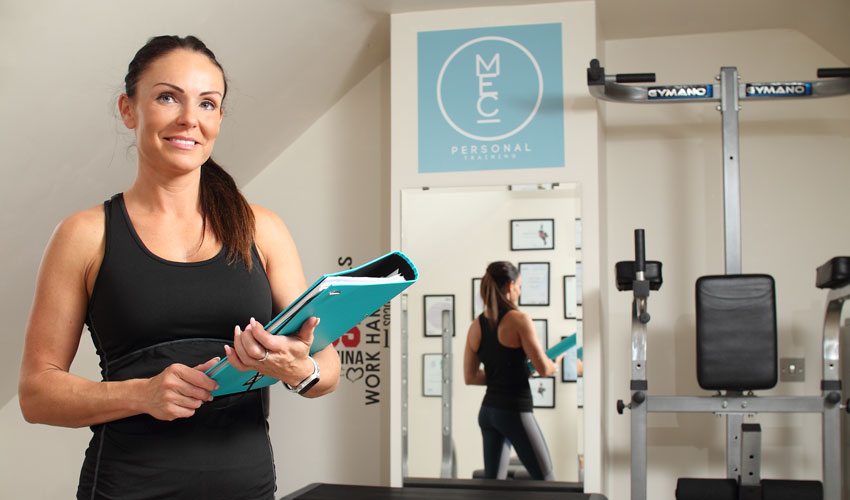 Personal Training is one of the best ways to help you shed those post Christmas pounds. With the festive period over our minds are now focused on summer and also holidays.
For many, this will mean sunning yourself of the beach. But between now and then for most of us that means shedding some weight and toning up.
Local personal trainer Marilyse Corrigan says January has always been the month people think most about their health.
Speaking to HU17.net Marilyse said;
"January is the month of fitness. It is the month that everyone takes a look in the mirror and thinks, I need to lose a little weight."
"Most of us spend a lot of time over the festive period indulging. There is nothing wrong with that. But if you want to look your best for summer then you have to have some structure when it comes to your diet while also exercising regularly."
Marilyse offers Personal Training at her private gym in Walkington. A child-friendly environment she tailors each of clients needs balancing nutrition with exercise.
Personal Training is Investing in Yourself
She said;
"Everyone is different. Exercise and diet are very personal things. My consultations help me understand peoples individuals needs."
"It is not like signing up to a regular gym where you are pretty much left to your own devices. What I offer means I am with you every step of the way, making reaching your goals really easy."
"Personal training may be seen by some as a luxury but it is not. You are not only investing in your physical health but also your mental health."
"By having someone focused on you and also your training you will see results much faster. You will also be more motivated and get that little extra push when you need it."
Anyone interested in booking a session with Marilyse Corrigan can do so by calling 07890554002 or by visiting her facebook page 'Marilyse Corrigan Mec PT'.