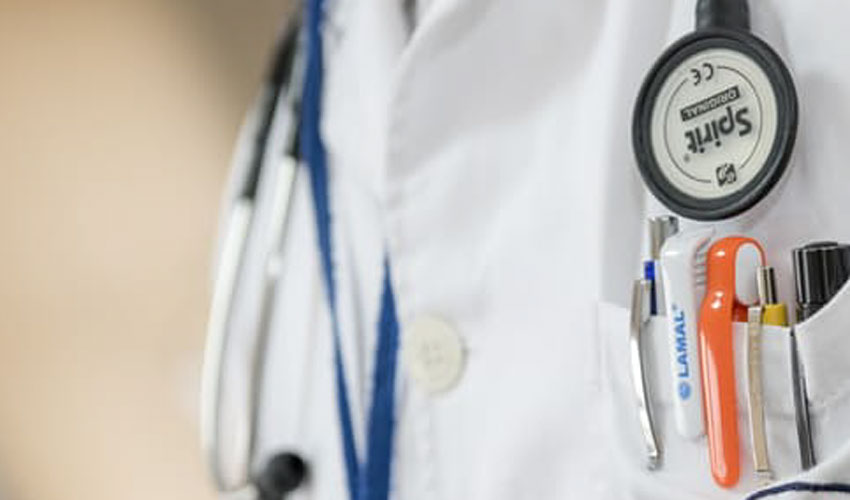 Ideally, if everybody had a perfect life, then every mom would already have an excellent career by the time she gave birth to her first child. Unfortunately, the world we live in isn't perfect, and there are many moms who are still thinking about career changes and aspirations.
Of course, it's understandable that any parent would want to earn more money for their children, so you might be thinking of upgrading from the service or retail industry and into a more prestigious career that requires a degree.
If that sounds like your scenario, here are 7 indisputable reasons why nursing is one of the best career choices for moms:
1. The Ability to Advance Your Career from Home
Here are a few reasons why nurses can easily advance their careers from home:
Study online for higher-paying jobs – Nurses can always work towards higher-paying positions or even become a physician if they choose to. For example, once you become a registered nurse (RN) you can use an online RN-BSN program to earn your Bachelor of Science in Nursing (BSN).
Keep your current job – The ability to advance your career from home while still keeping your employment as a nurse is a good perk for any mom to have.
Option to increase income – Every mom should have the option of doing better for themselves and their families; it's never wise to be limited to a set income for your entire career.
Fully online coursework and a fast graduation process make nursing one of the most appealing fields for moms.
2. A Skill Set That Can Help Your Family
Another consideration to keep in mind when choosing a career as a mom is how your new skill set might be able to help your kids, family members, and friends. What tangible use will you get out of your abilities, and are they only useful at your job?
Nursing and first-aid skills are extremely useful in all sorts of emergency situations, as you'll know how to:
Perform CPR

Apply sutures

Wrap and disinfect wounds

Treat things like shock and heat stroke

Administer an epi-pen
You will learn to carry out all sorts of other tasks that could literally save someone's life or help them prevent great illness or injury.
As a mom who is also a nurse, you'll never have to worry about what you should do when your child gets hurt or has an accident.
3. Flexible and Abundant Work Hours
Moms also need flexibility when it comes to scheduling because having even one kid can lead to a busy lifestyle, let alone having a few. While most hospitals and clinics would prefer for you to work full-time because they're desperately in need of new staff, you do have the option of working part-time.
Furthermore, since hospitals are open 24-hours, your shift hours can be very flexible as well. Perhaps the most exciting aspect is the fact that overtime is regularly available to nurses due to the ongoing shortage. So, if you're willing to put in long shifts then you'll be reward with overtime pay, which is typically about 1 and half times your base hourly wage.
4. Excellent Benefits
As you may know, hospitals and other healthcare employers usually provide top-notch benefit plans to their employees. For that reason, all nurses have access to:
Great 401k retirement plans

Health insurance

Dental insurance
…as well as all of the other perks that you would expect to come with an all-inclusive career benefits package.
Obviously, such benefits are important for moms to have because they ensure you're prepared to have a good retirement while also keeping all of your unexpected bills and expenses insured and covered. While some hospitals and clinics offer slightly better benefits packages than others, nurses will find that they'll be pleased with the benefits regardless of which employer they wind up working for.
5. Low Unemployment Rate
During the past decade, the unemployment rate for nurses was hovering around 2% on average in most areas. That figure has dropped substantially in the past 2 years and is now all the way down to 0.7%. That means that 99.3% of nurses are currently employed.
One could speculate that the other 0.3% of nurses could probably get a job if they really wanted to, so that may just be the percentage of nurses who have no current need to utilize their degree.
6. Ease of Relocation
As your kids get older and takes up new interests, or they are faced with the opportunity to attend college in another city, you might be tempted to relocate. Many career options will have you tethered to the same place for many years consecutively.
As a nurse, you have multiple options for travelling. You could become a travel nurse, which might not be the most ideal approach for moms with younger kids, but could be good for moms who have older kids that can help with babysitting.
The other option is that you can just get up and move with the confidence of knowing that you'll be able to find work as a nurse anywhere. Having that assurance is great because you know that no matter where your kids wind up moving to, you can always live nearby and still find employment.
7. Fastest Route to the Medical Workforce
It would be foolish to not mention the fact that nursing degree programs can be completed in just two years. One could argue that a nursing degree provides the most value for a student who wants the fastest path to steady employment in healthcare. Once you've earned your degree, you should be able to find a job in your area within 1-6 months of graduation. Some nurses are even lucky enough to be hired within days of being certified.
Using Your Motherly Instincts
Finally, it's good to note that moms have an instinctive urge to take care of not only their kids but also other children. As a nurse, you have the option of specializing in pediatric care and working with child patients, or you can specialize in family medicine. The point is, this is one career where your maternal instincts will be put to good use on a daily basis. Patients need tender, caring, and thoughtful nurses to watch over them, and moms are usually the best candidates for such a job.