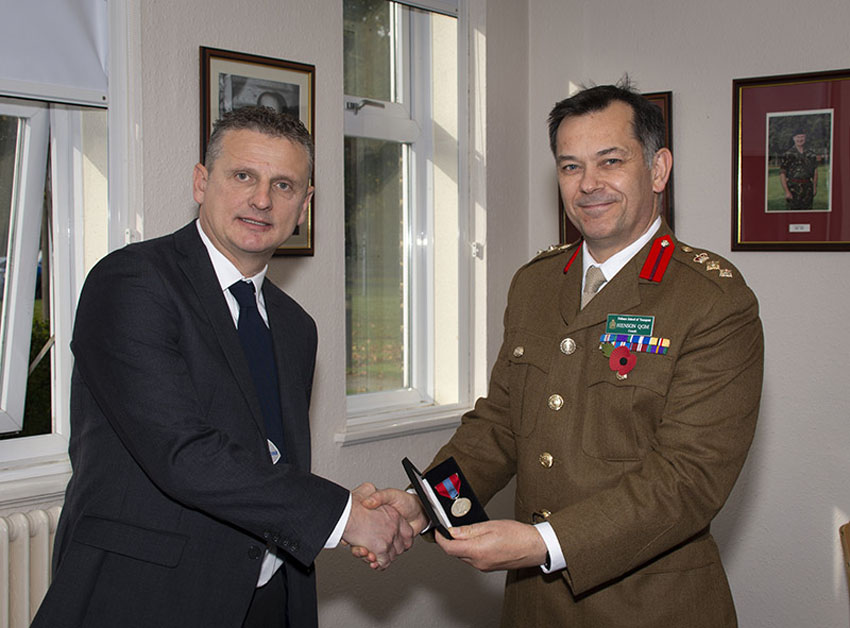 Colonel Chris Henson, Commandant at the Defence School of Transport presented the prestigious medals to June Carter and Nick Robinson.
They were given the medals during a presentation attended by families, friends and former colleagues.
June retired from the civil service following a 41-year career to spend time with her family.
A former typist who had worked at a number of military establishments ended her career as PA to the School's Commandant.
Nick joined the Civil Service in 1987 as a Stationary Clerk at the Defence School of Transport.
He gained promotion as part of the Accounts Team in the QM Department and then moved to the DST REME Workshop.
In 2017 Nick transferred to Babcock International and continues to work in support of the Defence School of Transport.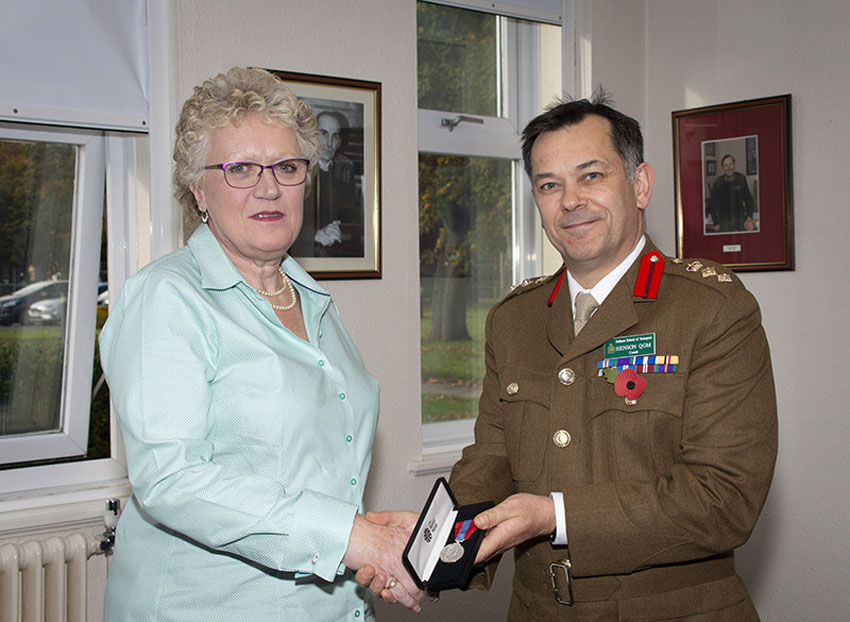 The Imperial Service Order was first established in August 1902 by King Edward VII who wished to recognise the services rendered to him by members of the Civil Service.
The Imperial Service Medal is awarded upon retirement to the administration and clerical staff of the Civil Service throughout the British Empire for over 25 years of meritorious service.