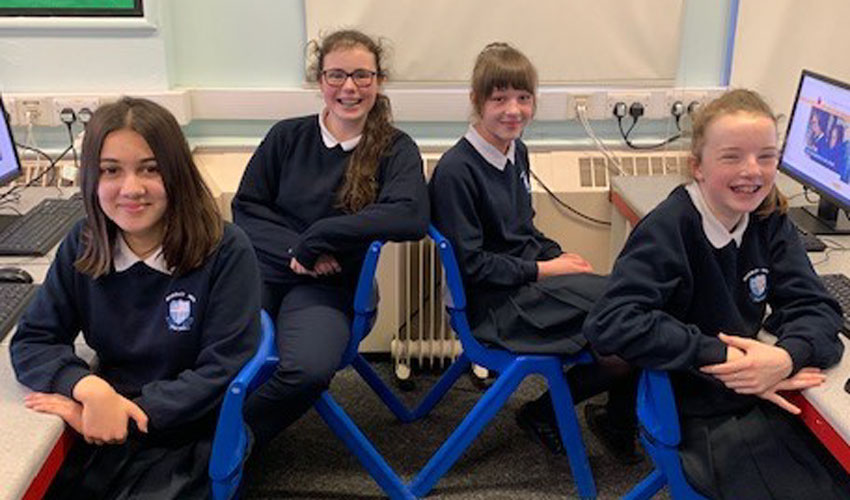 Graham Stuart, MP has written to schools to encourage them to get involved in the National Cyber Security Centre's CyberFirst Girls' Competition.
The competition was created in 2016 as part of the Government's National Cyber Security Strategy.
It was set up in response to evolving digital threats to the country's infrastructure.
The NCSC runs CyberFirst. It is a series of freely available short cyber courses aimed at teaching children aged 11-17 about cybersecurity.
Since 2017 they have run the CyberFirst Girls' Competition to promote the uptake of girls in STEM subjects with a view to increasing the female talent pipeline in cybersecurity.
The MP for Beverley and Holderness explained why he has reached out to schools. He said;
"I think it's really important that we get kids interested in cybersecurity because of how pertinent it is in today's world."
"I was delighted to see that Beverley High School reached the national finals last year. I'm hoping we can see similar success for schools in Beverley and Holderness this year."
Sarah Brownell, Head of Careers at Beverley High School at the time expressed the pride felt by pupils from the school performing so well. She said;
"I couldn't be prouder of our students. Listening to the Head of Station at the Scarborough Campus really inspired them. It opened their eyes to the world of Cyber Security and espionage."
MP Backs CyberFirst Girls' Competition
Graham added;
"I think it's great to encourage girls to get involved in STEM subjects more generally. This competition offers a wonderful opportunity to visit exciting venues, meet public figures and hear from senior female leaders in tech."
The free-to-enter competition asks schools to submit teams of four Year 8 girls. They then have to take on online puzzles and challenges. There is no limit to the number of teams which can be submitted by each school.
The highest-scoring teams progress to a semi-finals stage on 8 February 2020. While the Grand Final will take place in March. At the final teams will take part in a simulated real-world cyber incident.
Graham added;
"Over 24,000 girls have taken part in the competition since 2017. Nearly all of them have said that they wanted to learn more about cybersecurity as a result."
"I think it's a great way of teaching some 21st-century skills. It is also good fun at the same time."
Registration for the competition opens on Monday 2nd December 2019.