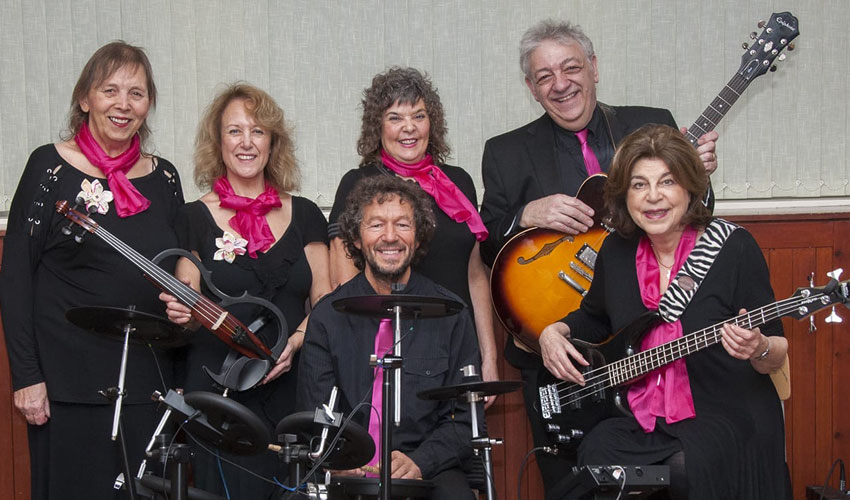 The Silhouette Band, a group from Manchester are heading to East Yorkshire to hold a fundraising gig for Castle Hill Hospital.
As a result of one of the band members daughters being taken ill, they want to raise money for the hospital that saved her life.
Beverley Ross who plays the electric viola explained more about the event, she said;
"Our lead singer Carol B has a daughter called Zoe Sargent who is 30 years old and lives in Beverley."
" She was a professional dancer and travelled a lot with her job. Zoe felt she never needed to register with a GP as she was fit and well. She ignored any requests for smear tests."
"Out of the blue last year Zoe was rushed to the hospital for life-saving surgery and treatment – she had advanced stage 4 cervical cancer."
"The event we are putting on in Beverley is to raise money for Castle Hill Hospital, Ward 30, who, without doubt, saved Zoe's life."
"Also we hope this concert will help to raise awareness of the importance of smear tests."
The Silhouette Band Hope To Raise Money And Also Awareness
The group will be heading to Beverley where they will also be joined by The Bugalugs. They hope their gig, which takes place at the Masonic Hall is a sell-out. All the money they raise will go back to the hospital.
Explaining more about the group Beverley said;
"We are a six-piece group that play toe-tapping classics from the 60s and 70s that have been arranged specifically for our instruments. It's quite an orchestral and an authentic sound."
"Some of our numbers are by The Beatles, Dusty Springfield, Neil Diamond, Cilla, Cliff, Frankie Valli and Petula Clarke."
Zoe's fiancé Jimmy will also be performing with his band on the night, The Bugalus. It will certainly be an emotional night for us all."
"We need to sell all 150 tickets at £10 each and people will need to pay in advance. This feels a daunting task right now for me."
The concert takes place on Saturday 30 November 7.30PM at the Masonic Hall. For tickets call Beverley on 07940 420902 or email bevross100@hotmail.com