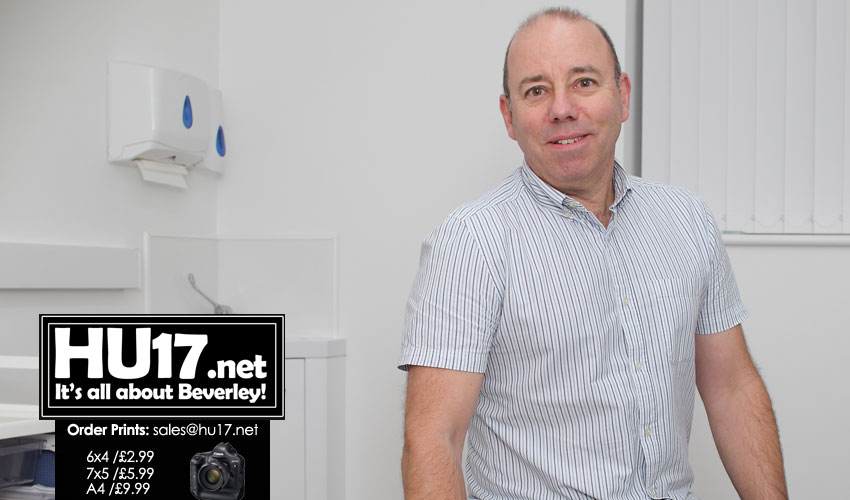 Molescroft Surgery Annexe offers increased choices for residents and employers when it comes to health care.
Molescroft Surgery Annexe, on Lockwood Road, opened in February this year. Its purpose is to increase the health-based services offered on the site.
Dr Guy Clayton says the Annexe has helped them achieve that goal. Consequently, Dr Clayton is now looking to find more health and well-being practitioners to base themselves there.
Speaking to HU17.net Dr Clayton said;
"Molescroft Surgery has always been more than a General Practice. We had a large part of the original building which was never used by the NHS. As a result of this, some rooms have always been used by other practitioners."
"For example, we have an Osteopath and his associates based within three of the rooms. With the Molescroft Surgery Annexe, we are just expanding what we are already doing."
"Occupational Health specialists, in the Annexe, are able to deal with a range of both mental and physical health issues."
"Some of the industries which are currently accessing these services include those that employ people who work offshore or in the commercial diving sector. We also work with companies from the logistics sector and driver training schools, taking care of their drivers."
Employers use Occupational Health-based services to help manage or resolve health issues with an employee. These are often issues which are caused or aggravated by the work undertaken.
Issues that can require these types of treatment due to work can be repetitive strain disorders or sprains and other injuries.
How You Can Be Part Of The Molescroft Surgery Annexe
Dr Clayton's aim is to fill the Annexe with specialists in their field. He says this will benefit those accessing and offering the treatments.
He also feels the Annexe has many benefits for practitioners, he added;
"Now we have all this extra space our next step is to find the professionals offering the right services to occupy it."
"We think that Molescroft Surgery Annexe makes an ideal place for practitioners to be based. It is very good in terms of a location while there is good parking making it accessible for their clients."
If you are a doctor, nurse, therapist or other health-related practitioner interested in joining their existing team you can get in touch by emailing molescroftannexe@gmail.com
Rooms start from £100 per month for a full day per week. They are happy to discuss your requirements informally.