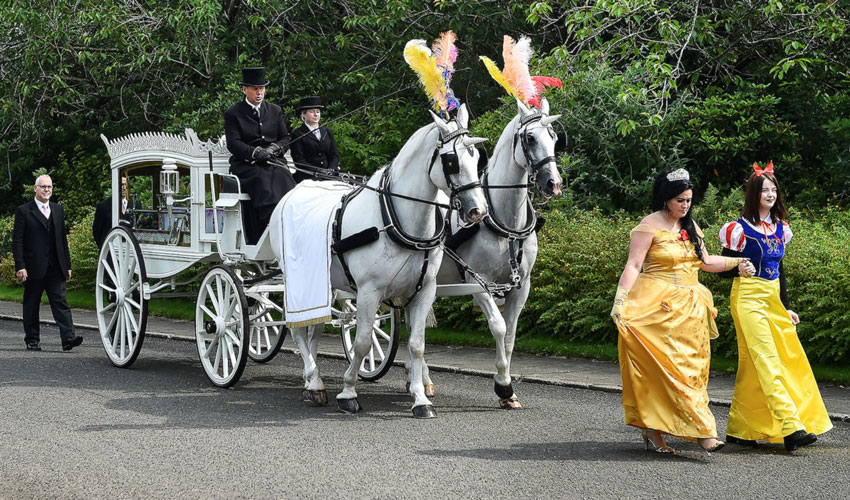 Residents in Hull are increasingly turning their back on traditional religious funerals That is according to Co-op Funeralcare.
Just a decade ago 67 per cent of people requested traditional services nationally. Yet now only 12 per cent were non-religious.
However, according to Co-op's nationwide survey, just 13 per cent of people wanted a traditional religious funeral in 2018.
For Roger Mathers, Funeral Director at Hull Funeralcare, it's a trend that's only set to grow.
"We've certainly seen a big change in what people want from a funeral over the past few years," comments Roger. "As with setting fashion trends in life, you only need to look to celebrities, such as David Bowie's direct cremation, to see they set trends in the funeral sector too!
"UK mourners are waving goodbye to tradition, moving towards more personalised ways of celebrating the lives of their loved ones."
With the decline of traditional religious ceremonies, Roger gives his top predictions for funerals in 2020 and beyond:
1.HIGH-TECH CEMETERIES
"We're an ageing population obsessed with our phones and tech. As a result, we could see the introduction of high-tech LED cemeteries in the UK, like the Koukoku-ji Temple in Japan. Instead of graves, it has Buddhist statues which light up when you enter the pin code of your loved one."
2.ECO FUNERALS
"As we become more environmentally conscious about the ways in which we live, I think we'll see this trend continue, but for when we pass on too. We already offer bio-degradable coffins which include bamboo, cardboard and banana leaf options, but I think the trend will continue as eco funerals become the norm."
3.WOODLAND BURIALS
"Woodland burials are already commonplace across our homes; however, I think they'll become even more widespread as they provide a unique way to say goodbye and celebrate the life of a loved one in natural surroundings."
4. HAVE A SING-SONG!
"Funeral music has long been synonymous with a good send-off, but recently, there's been a rise in people hiring singers for funerals. Rather than just pressing play on a loved one's (often overplayed and scratched) CD, having someone sing live is a lovely personal touch. Some families also enjoy celebrating their loved one's unique sense of humour at their funeral, and you never know, we might have a karaoke in the coming years!"
5.CELEBRATIONS OF LIFE!
"We've had all sorts of unique send-offs at the Co-op; from themed fancy dress to a drive-thru funeral! As we become more individualistic as a society, I predict we'll see a huge range of diverse funerals to truly celebrate the eccentricities of our loved ones! A recent example saw Co-op hold a Disney-themed funeral in Glasgow which truly celebrated that individual's life."