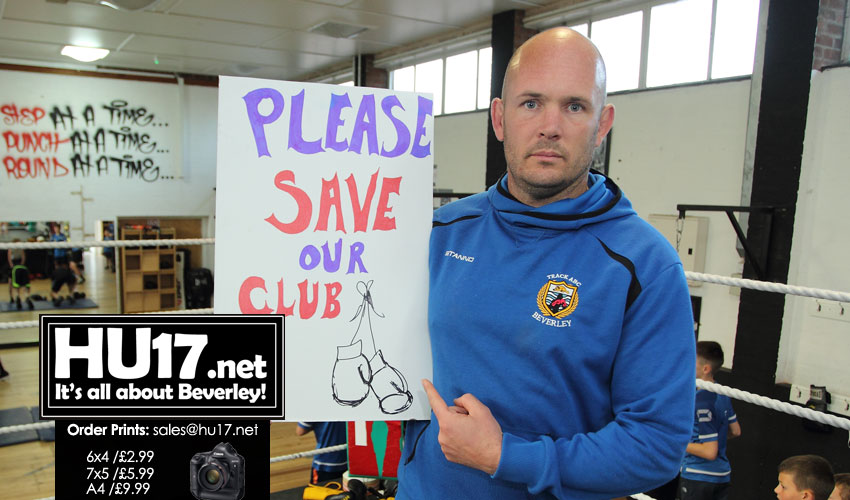 Track Fitness and Boxing Club say they are pleased that their lease has been extended.
However, they also add that while is good news, it is just a stay of execution and they are unable to plan for the future.
Located on the Swinemoor Estate in Beverley, the Club caters for a number of young people from around the area. ERYC want to boot the club out and extend their Adult Learning Centre.
In a brutal blow to the club, they were delivered an eviction notice which the council say was served as a result of breaches to their lease.
Commenting on the news that they have been granted permission to stay until 31 March 2020, Volunteer Jordon Thorne said;
"While I am pleased that East Riding of Yorkshire Council has offered us this stay of execution, it does little to reassure us and our members that we will be able to plan and look to the future."
"We welcome the continued support from the public, residents in the area and local public officials. However, we will certainly continue to fight this decision to evict us which ultimately will force our gym to close."
MP Graham Stuart has also thrown his support behind the club. The MP for Beverley & Holderness issued a statement in which he said;
"This is great news for the local community and for youth provision in Beverley. The club's a not-for-profit organisation and has a hugely positive impact for young people in the area."
"I really welcome this piece of news as it will help everyone involved find a long-term solution for the club's future."
Mr Thorne is certainly keen not to let the shocking decision by the council to drift out of the news. He is urging people to get behind them and secure this vital local asset.
He added;
"I would like to remind people that we have an online petition and would urge anyone who has not done to sign it."
"Also we asking people to send us their comments directly and share their views on the pending eviction."
"To lose this club will have a detrimental impact on the youth within the area and also the wider community."