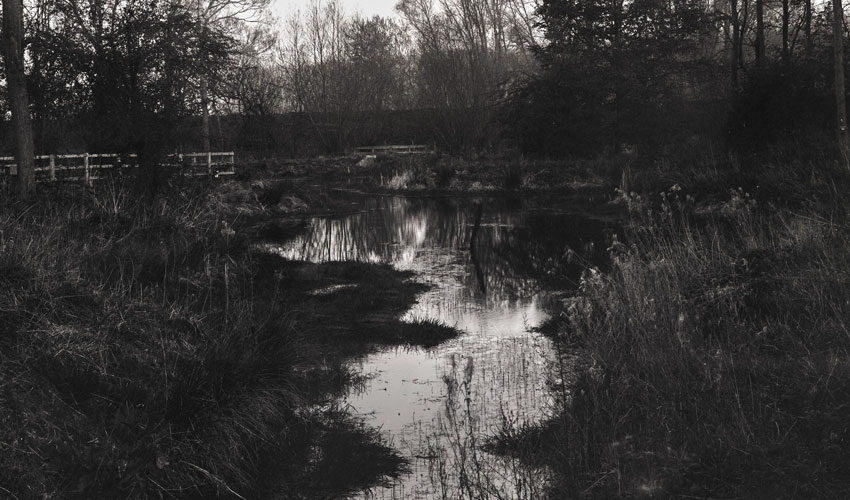 There will be a chance to join artist-photographer Nii Obodai on Saturday, 28 September at 2pm at Beverley Art Gallery to find out how his time exploring the East Riding went on to inspire his new exhibition, 'Of Natural Magic', which is currently on display in the Gallery. Tickets cost £5 per person and are available now.
Ghanaian artist-photographer Nii Obodai has been working in residence in the East Riding of Yorkshire with art and environment organisation Invisible Dust. The residency culminates in a new exhibition at Beverley Art Gallery, titled 'Of Natural Magic', which runs until 23 November, and which explores the waterways of the region and the people that they conjoin and influence.
This new body of work questions the extremes to which we have pushed our environment and uses photographs, sound and installation to represent the landscapes that connect and intersect the lives and ecology of the region. Obodai explored reservoirs, rivers, streams, canals and the sea, in particular, the Gypsey Race, Spurn Point, Tophill Low and Pocklington Canal.
Obodai uses traditional photography techniques to create his work and has been capturing the landscapes of the East Riding using a large format, 8×10 Deardorff camera, along with salt and black and white darkroom processing.
Choosing to work in this way, Obodai makes a connection with his practice and the pace of climate breakdown; the gradual movement of environmental change reflects the slowness of his technique.
To book, call (01482) 392699 (Mon-Fri, 9am-4pm) | or online at www.eastridingmuseums.co.uk/whats-on