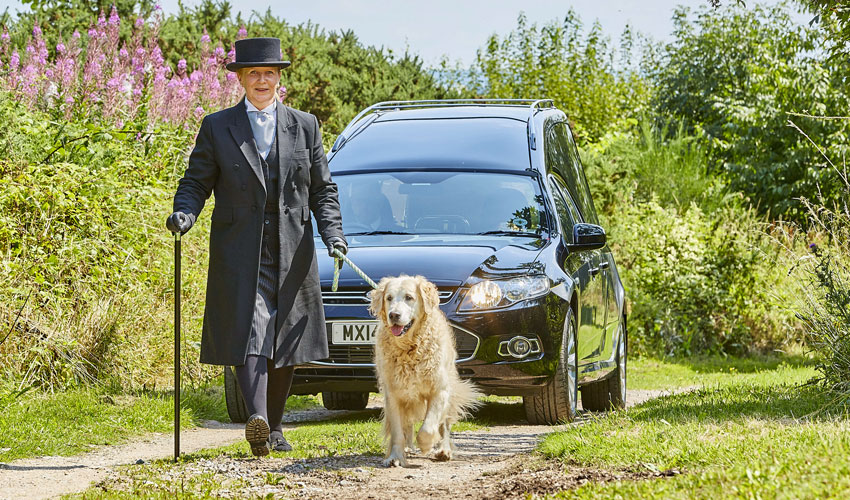 Local people in Yorkshire and Humberside have turned their backs on the traditional religious funeral service, according to the UK's largest funeral trends report 'Burying Traditions' from leading funeral director Co-op.
Based on insight from local funeral directors, the report reveals that for Yorkshire and Humberside the traditional religious funeral is on its way out.
Only one in ten (10%) people living in Yorkshire and Humberside say they would choose a traditional, religious service. Almost two fifths (36%) want their friends and family to have a get-together to celebrate their life as opposed to a traditional ceremony, whilst just over a third (35%) don't want any fuss made at all.
Supporting the view that the traditional funeral service isn't set to last a lifetime, just under half (46%) of adults in Yorkshire and Humberside think funerals will become more informal in the future and a quarter (25%) think the wake will become more significant than the funeral service itself.
The report also reveals that people in Yorkshire and Humberside are increasingly having pets in attendance, asking mourners to wear bright colours and live streaming the funeral for those that can't attend their send-offs.
Marie Smith, Funeral Arranger at Kettle Co-op Funeralcare in Grimsby, said: "It's safe to say that people are thinking outside the box more when it comes to funerals, whether that be planning their own, or arranging one for a loved one.
"More so now than ever we're seeing that people want to celebrate life and the ways in which we can help them do that are endless.
"Over the years, we've certainly seen our fair share of perhaps unusual requests. One of the quirkiest asks I'll always remember was to conduct a funeral cortège with a skip lorry. It's those personal touches that make a funeral truly unique and we feel privileged to be able to help families with that."
For more information on your local Co-op Funeralcare home, visit www.co-operativefuneralcare.co.uk.