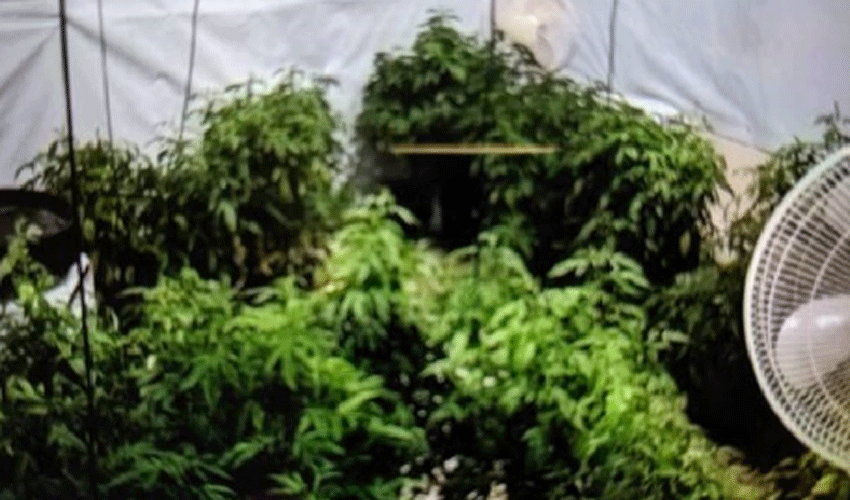 Officers from our East Riding proactive team have today seized 90 cannabis plants from two different addresses – a haul thought to be worth in the region of £40,000.
Following intelligence gathered by officers, we attended a property on Hamilton Walk in Beverley where we questioned a 43-year-old man.
Information led police to a house in Atwick where 74 cannabis plants were found. We believe the property had been converted for the sole use of producing the drug.
The man was arrested on suspicion of the cultivation of cannabis. The Beverley address was also searched and a further 16 plants were discovered.
Detective Sergeant Matt Grantham said: "This was a good example of information we'd gathered leading to tens of thousands of pounds worth of an illegal drug being seized.
"Cannabis might be seen as a 'low level' drug by some, but it's important to look at the bigger picture and at the associated crimes that can go hand-in-hand with drug production, dealing, and drug use.
"These include anything from antisocial behaviour, theft and fraud, to dealing of harder drugs such as cocaine and heroin, organised crime, and county lines gangs.
"None of us want these things in our communities, on our doorsteps, or around our families.
"We want you to continue to pass on any information to us if you're concerned about drugs activity where you live. Call us on 101 or call the independent charity Crimestoppers on 0800 555 111 if you want to remain anonymous."