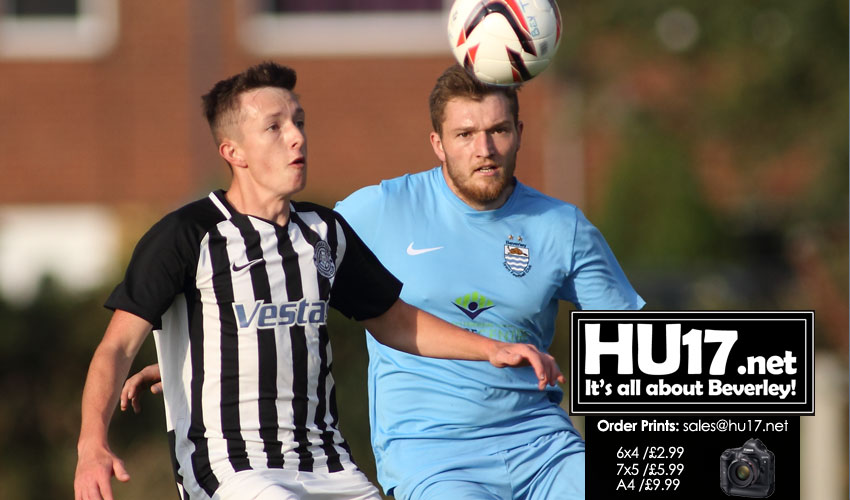 Beverley Town Football Club boss Rich Jagger was thrilled with their first win while he was also delighted for new boy Dean Larvin who opened his account for the club.
They registered their first win of the season as they brushed aside Hornsea Town 3-0 at Norwood.
Jagger was full of praise for his team who were never troubled by the visitors in this midweek Humber Premier League clash.
Goals from Joe Norton, Danny Finch and new boy Larvin secured all three points in a match they controlled from start to finish.
Jagger says he pleased with the result while adding the clean sheet was also a significant achievement by his side.
Speaking after the match he said;
"This was a good all-round performance by the side. After our draw on Saturday, I said to the team we had something to build on and they delivered."
"While this was not a make or break fixture it is always nice to win. I felt that we were once again very strong at the back. Danny McHale was yet again immense not giving Hornsea a look in."
"Nathan White also had a good game. He has slotted into the left-back role like he has played there all his life."
"Aaron Cramman has also proved what a talent he is between the sticks. Following his back to back clean sheets, he has a good chance to make that position his own. It is now up to others to challenge him for the number one jersey."
Beverley Town Football Club Gaffer Happy With Front Men
Up top Beverley proved to be a real handful. Youngster Danny Finch had a strong game in the middle of the park. Jagger was also pleased that, Larvin, who he signed from East Riding Rangers got off the mark, he said;
"Since he has arrived at the club he has given everyone a lift. He has brought a winning mentality and desire to training which is infectious within the camp."
"I was delighted to see him score his first HPL goal. Given all he has put in pre-season, he certainly deserved it."
Beverley Town Football Club returns to action on Saturday when they take on Driffield Juniors. Jagger is confident his side will be able to make it back to back wins.