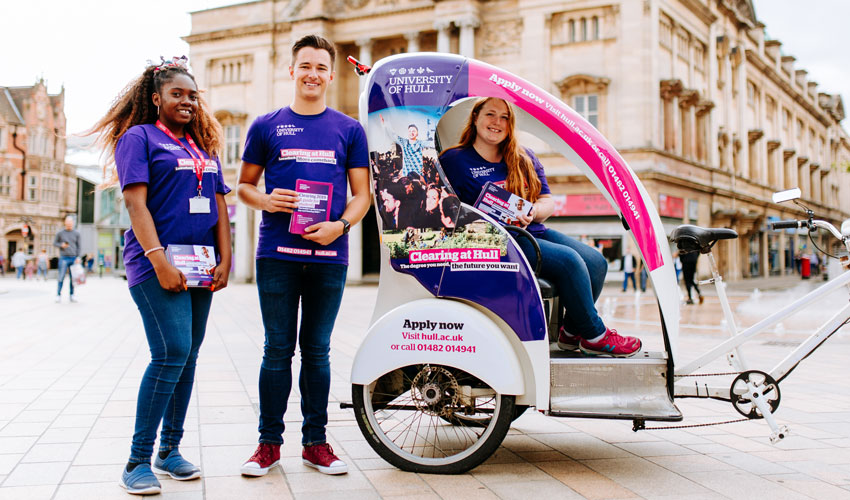 Students faced with finding a University course on A-level results day will benefit from instant decisions on Clearing places from University of Hull staff in schools and colleges and through live chat.
Anja Hazebroek, Director of Student Recruitment and Marketing at the University of Hull explained more.
She said;
"By offering students different ways such as live chat and instant decisions on Clearing places in our partner schools and colleges across the region – we can help make the Clearing process easier for our prospective students."
"Clearing is a great opportunity for students to get a place at university if they don't have one already – for whatever reason that might be."
"Those students who don't receive the grades they hoped for, haven't got into their first choice university or those who have simply changed their mind about where they want to study can apply through Clearing. It is also a fast-track way to apply for those who may never have thought about applying to University before."
"For those who are happy to pick up the phone – our Clearing helpline will be open from 7am. Our live chat facility – available via the website – will also be available at the same for those who would rather use digital channels. Either way, a decision will be made quickly as to whether we can offer a place a Hull."
On the spot offers will be made at schools across Hull and Yorkshire. For information about the schools and colleges where the University of Hull will be making instant decisions on Clearing places, please email scls@hull.ac.uk or ring 01482 465103.
Clearing Visit Days, will also be taking place every day from 16-23 August. They will provide applicants with the chance to explore the University campus, meet staff and students and ask any questions they may have.