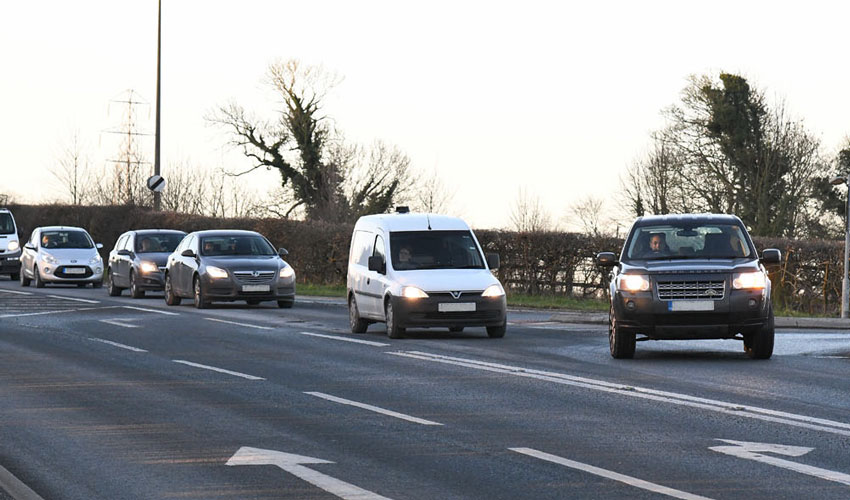 Work on a major scheme to transform a congested section of the A164 between Beverley and the Humber Bridge is reaching its next stage.
The construction of two new roundabouts to relieve congestion and improve road safety at the junction of the A164, Great Gutter Lane and Riplingham Road began in March.
The existing staggered crossroad junction where Great Gutter Lane West and Riplingham Road East meet the A164 causes long queues and congestion for drivers, particularly at peak times. To address these issues, the council is progressing a scheme to replace the two priority junctions with two new roundabouts.
The scheme is being funded following a successful £3m bid to the Department for Transport's National Productivity Investment Fund, with the remaining funding for the £4.26m scheme provided by the council.
The work is scheduled to be completed by Christmas of this year and will include :
Construction of a new four-arm roundabout on the A164 at its junction with Riplingham Road East

Construction of a new three-arm roundabout on the junction of Great Gutter Lane West, Swanland Dale, and Riplingham Road

Construction of a new link road between the two roundabouts

The closure of Great Gutter Lane West between Swanland Dale and the A164 junction

New drainage, fencing, lighting and landscaping.

Work already completed includes the extensive diversion of water mains. Work by KCOM to divert their cable network in the area is continuing.
To allow the next stage of construction, it will be necessary to close Swanland Dale, Great Gutter Lane and Riplingham Road (West) on the following dates/times:-
from Saturday, 17 August at 00:01 to Sunday, 1 September at 23:59
from Friday, 13 September at 20:00 to Monday, 16 September at 06:00
from Friday, 20 September at 20:00 to Monday, 23 September at 06:00.
Traffic will be diverted via Eppleworth and Skidby to rejoin the A164. Warning signs advising about the diversion will be put up two weeks before the closures.
The contractors for the works are North Midland Construction Ltd.
Councillor Chris Matthews, the portfolio holder for strategic management, said: "I am very pleased that we are on track to deliver this major improvement scheme on this very congested road. Detailed traffic modelling has been carried out to predict future traffic levels, and we are confident that these two new roundabouts and a new section of road will greatly reduce the queues at this location, and allow the traffic to flow freely."
An East Riding of Yorkshire Council spokesperson said: "We apologise in advance for the inconvenience caused by these temporary closures and construction works. We would like to thank motorists and local residents in advance for their patience during these vital works, which will ensure significant improvements at this location when they are completed."