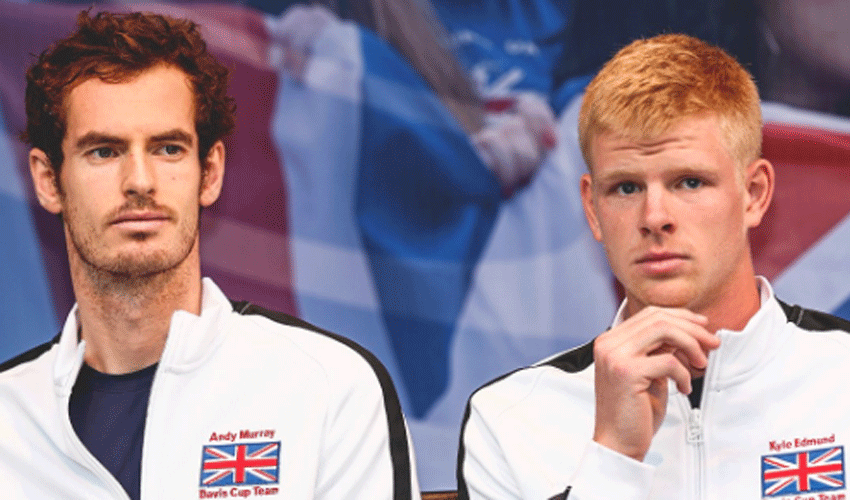 Kyle Edmund's journey has been a long and impressive one, born in Johannesburg before emigrating to England to take up residence in Tickton, a mere 10 minute away from Beverley, the 24-year-old has now climbed to the top of the British male tennis rankings.
In some ways, that was the easy part, the challenge now is to surge forward and leave an impression on the game, which must be said is something that the former East Yorkshire resident is battling to do.
Kyle Edmund doesn't seem confident about filling Andy Murray's shoes 😬🇬🇧 pic.twitter.com/MVe1BzkNVr

— ESPN UK (@ESPNUK) January 11, 2019
An early retirement in the second round of the French Open will be something that causes a fair bit of concern in the Edmund camp. What the exact injury was no one quite knows as Edmund insisted on keeping it private and insisted it was 'personal to him and his body'. Question marks now surround his involvement at Queens and Wimbledon as well as whether he will be seeded at the All England Club.
As it stands, Edmund is 30th in the official rankings, just in the potential seedings for Wimbledon but if his mysterious injury keeps him from playing before Wimbledon, then there is every chance he will be edged out by those just above him.
With Andy Murray having undergone surgery to cure a long term hip problem, the chance presented itself to Edmund to make a real fist of being the best ranked British male tennis player but with his current injury and subsequent poor form, it currently looks like Edmund's stay at the top of the summit will be a forgettable one.
Whether the Scot returns or not remains to be seen but it does seem like British tennis is back in the doldrums after years of challenging the best trio of players to have ever played the game, thanks largely to the efforts of Andy Murray. Edmund is at odds of 50/1 to win Wimbledon in tennis betting which shows how low down the pecking order he is.
Congratulations to Yorkshire's Kyle Edmund who is through to the semi-finals of the Australian Open.

The 23-year-old from Beverley beat Bulgaria's Grigor Dimitrov 6-4 3-6 6-3 6-4 in Melbourne. pic.twitter.com/ZDw4TuOHVJ

— ITV News Calendar (@itvcalendar) January 23, 2018
It seems a long time ago that we were reading stories about Yorkshire's tennis star who was being tipped for stardom but Edmund's saving grace is that he is still very young and blessed with amazing natural talent. What could also play into the Yorkshireman's hand is that the big three in the form of Novak Djokovic, Rafa Nadal, and Roger Federer are all getting to the stage where they will be thinking about retirement sooner rather than later.
That should mean that there will be a time in Edmund's career when he has the chance to shine as Great Britain's number one but he could be closer to 30 when that happens. The time may have come for the 24-year-old to begin preparing for that by going under the knife and getting his injury seen to once and for all so that he can capitalize when his days in the sun arrive. If he does, the man that grew up a stone's throw from Beverley could well become a world champion and also leave a lasting legacy on British tennis.