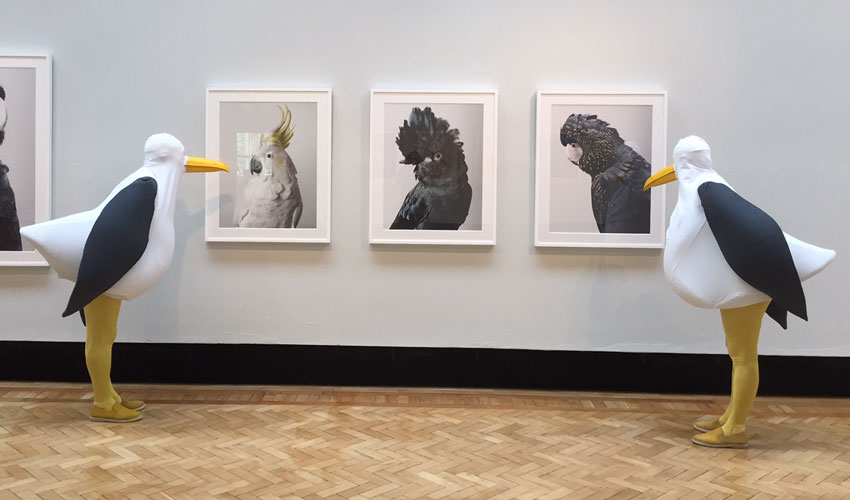 The Wildlife Photographer of the Year exhibition will be back for a third year in the Treasure House from Saturday, 22 June to Saturday, 14 September, accompanied by an exciting programme of events throughout.
On loan from the Natural History Museum in London, the exhibition will feature 100 awe-inspiring images, from fascinating animal behaviour to breath-taking wild landscapes.
There will be events to entertain the whole family throughout the exhibition, starting with a Zoolab animal handling workshop that focuses on animals in space. The interactive event will feature an original story, before allowing participants to handle some exotic creatures. The event will take place on Sunday, 30 June between 11am and 2pm, at Beverley Library and costs £5 per child, with accompanying adults attending free.
The events continue on Sunday, 14 July with Tom 'the blowfish' Hird's heavy metal marine biology show. This family-friendly show, based on Hird's book 'Blowfish's Oceanopedia', takes the audience on a loud journey through the world of the oceans, and promises to feature incredible and unusual facts about the creatures that lurk in the deep. The event will begin at 1pm at Beverley Library with a cost of £2 for those under eight and £8 for those over eight (each ticket will be subject to a 10% booking fee).
Saturday, 20 July sees an 'Awesome Animals – Children's Day', between 10am and 4pm, at Treasure House. This event creates an amazing opportunity for children, with their family and friends, to enjoy the Wildlife Photographer of the Year exhibition and also the wildlife sculptures created by Emma Stothard. The day also features animal handling, craft sessions and a fun trail, ensuring that children will be entertained. Families are welcome to just drop into the event; however, the animal handling and craft sessions are subject to a small charge and so it is recommended that these are booked in advance. Meet some larger than life wildlife visitors – a pair of over-sized pigeons….and two giant gulls…….pottering around the galleries.
For those with a passion for the local coastlines and a concern for the harmful nature of single-use plastics, Matt Barnes, the North East manager of the Marine Conservation Society will be delivering a talk on Thursday, 25 July at the Treasure House Education Room between 6.15pm and 7.30pm : 'Stop the Plastic Tide'. During the talk, Matt will share his relatable passion for local coastlines and he will highlight the threat of the plastic tide that threatens these coastlines. The talk will highlight issues and cover the small everyday changes that can be made in order to protect the sea. The talk costs £5 per person (plus a 10% booking fee).
Saturday, 27 July features a wildlife photography basics workshop between 11am and 1pm at the Treasure House education room. Award-winning and Wildlife Photographer of the Year finalist, Steve Race, will host a morning, highlighting some of his own work and how the photos were captured. This event will be especially helpful for those interested in wildlife photography, as Steve will discuss what exactly goes into creating the perfect image. The event is £8 per person and booking is essential (no booking fee).
Parents and carers looking to entertain those children with an artistic flare need look no further than Saturday, 2 August, which will see two wild art workshops where children of any age are welcome to attend and create their own wildlife art with artist, Claire West. The workshops 'Wild Art for Little Ones' and 'Wild Art for Children' will be held in the Treasure House education room, with an under 5s workshop between 10am and 11am at a cost of £3 per child and an over 5s workshop between 1pm and 3.30pm at a cost of £7 per child. Accompanying adults can attend free but children's bookings are subject to a 10% booking fee. Participants are advised to dress for mess! Booking in advance is essential for these events.
Sarah Hammond, education officer, believes that the events will be a fun and interactive way of getting children interested in their local wildlife, and said: 'There are many exciting events for families to attend which will be sure to keep their children entertained, whilst also educating them on their local wildlife and what can be done to help.'