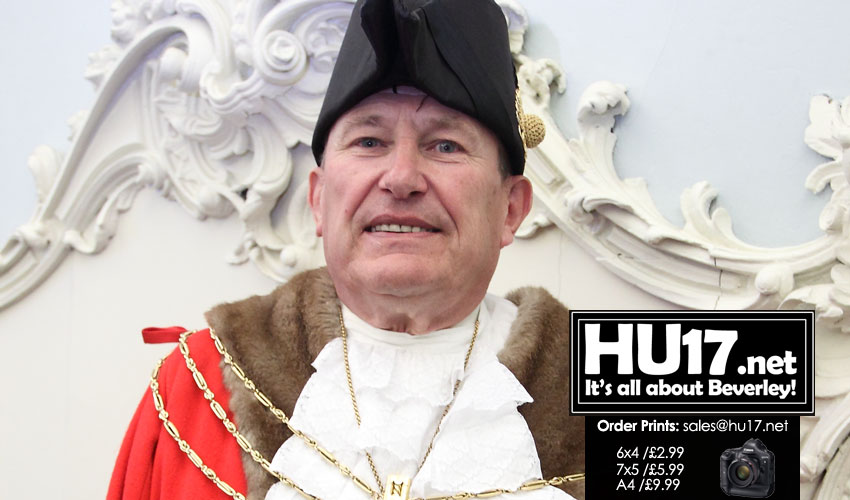 Beverley Town Council's Lib Dem group leader, Cllr Denis Healy has congratulated Cllr Duncan Jack on his appointment as Mayor of Beverley.
Cllr Jack will be supported by his wife Joy in the role. He replaced the outgoing Mayor, Bryan Pearson at an event held at the Beverley Guildhall.
Commenting on the Mayor Making, Cllr Healy said;
"I want to congratulate Cllr Duncan Jack on his appointment as our new mayor. Duncan is certainly a worthy holder of the office of mayor. Beverley is his life and his passion."
"He has worked tirelessly serving the town and also its people for many decades and is one of Beverley's best known and well-respected citizens."
"Taking on the role of Mayor is a fitting and well-deserved tribute. I know that Duncan will put everything he has into it. I wish him and also his good lady, Joy, all the very best for the year ahead."
New Deputy Mayor Makes A Strong Statement Of Intent
Speaking of the election of Cllr Tom Astell as Deputy Mayor of Beverley, Cllr Healy said:
"The appointment of Cllr Tom Astell as Deputy Mayor is a strong statement of intent from the incoming majority Lib Dem group on Beverley Town Council."
"Tom is an experienced Town Councillor and the youngest person to have served as Beverley's mayor. With his consort, Alex, his appointment speaks volumes about our commitment to youth and diversity."
"As a new Town Council, we will have a strong focus on young people, on social inclusion and on the environment, and Tom's appointment embodies these values."
"Young people are our future. I know that Tom will be an inspiration to everyone. I wish Tom and also Alex all the very best for their term of office."
Aside from the new mayor and deputy mayor being elected the evening also saw a number of awards handed out.
Also, the outgoing Mayor handed over the monies he had raised to two local charities. While there were also a number of community awards handed out to residents.