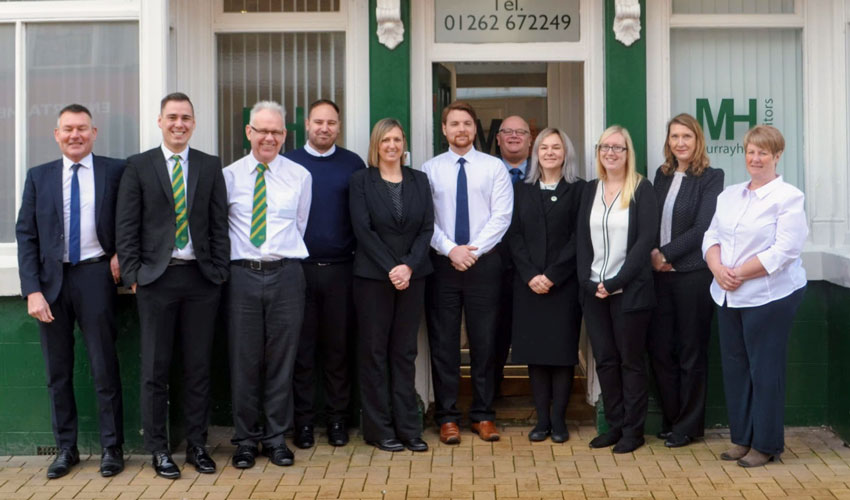 Murray Hills have done the hat trick and they couldn't be happier. The firm ho have an office in Beverley has earned three top accolades.
Specialising in property law, Wills, Probate and power of attorney the three branch offices in Bridlington, Hull and Beverley have again achieved the Lexcel, Cyber Essentials and CQS accreditations.
Lexcel is a top accolade, the Law Society's legal practice quality mark for excellence in legal practice management and client care, developed specifically for the legal profession.
Keith Murray, Managing Director of Murray Hills Solicitors said;
"We are very proud to have again secured the Lexcel accreditation mark. It is the dedication of our staff to excellent client care and best practice that makes achieving Lexcel possible."
"The accolade is awarded by the national Law Society, gaining and maintaining the same is a considerable feat. By displaying the Lexcel mark on our letterhead we can assure clients that Murray Hills Solicitors have their best interests at heart and run an efficient well managed practice enabling us to provide a very high standard of care and service. The scheme is a shining example of quality to clients".
Explaining more about the Law Society's Conveyancing Quality Scheme accreditation also achieved Mr Murray said;
"By achieving and maintaining both Lexcel and CQS accreditations we hope to demonstrate our dedication and commitment to all of our clients."
"I believe that our friendly, approachable and professional staff enables us to meet the individual needs of our clients and provide an efficient service from start to finish."
"Achieving the CQS accreditation demonstrated that as a firm, Murray Hills follows best practice, meet the required standards of technical expertise and have the skills and expertise to provide quality residential conveyancing advice and services."
Local Law Firm Delighted With Securing Three Big Achievements
To top it all off Murray Hills have also been re-accredited with Cyber Essentials. This is a government-backed industry supported scheme to help protect against cyber-attacks.
Mr Murray said;
"Obtaining the Cyber Essentials accreditation displays our commitment to cybersecurity, not only is Murray Hills a friendly, community-driven Solicitors but we are also clued in when it comes to protecting our clients from these contemporary threats."
"We have always prided ourselves on our traditional values and friendly personal approach but also understanding the necessity for technology and modern methods."
"We constantly provide our staff with training and up to date information delivering the best knowledge possible to serve and protect our clients."
"But we know the risks are even greater in today's world and as such took the decision to become Cyber Essential accredited and then to maintain the accreditation each year."
"The digital world can help us move your transaction along at a quicker pace and assist in making it as stress-free as possible. At the same time, we respect the information you provide us with and we do all that we can to protect it."
"We take cyber security very seriously and know the effects of cyber-attacks can range from disruption in daily working life to major criminal activity and this is why we work hard and have the tools in place for our client's cybersecurity."