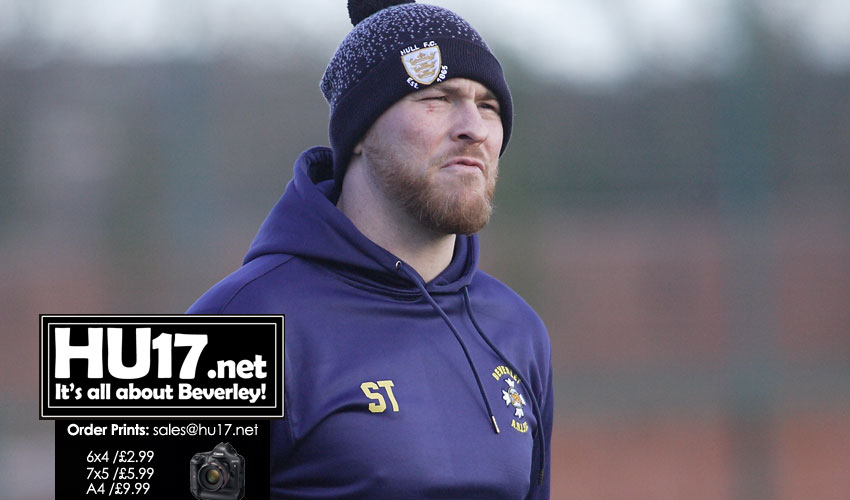 Beverley ARLC suffered their second defeat of the season as they were beaten 17-4 by league leaders Ince Rose Bridge.
Torrential rain fell on this encounter in deepest Lancashire and did not relent for the full 80 minutes.
Ince Rose Bridge adapted to the conditions the better of the two sides and were deserved winners and league leaders.
Scott Taylor admitted his side were second best on the day saying that they ground things out better than us and did not panic at any stage.
A few work commitments forced changes to Taylor's side. As result, there were recalls for Ben Naylor, Sam Coleman, Lee Stevens, Ryan Watkin, Jake Hart-Fisher and Joe Morley.
Conditions dictated that points were always going to be at a premium and both sides elected to go for goal when penalties were awarded within a reasonable range.
Danny Smith put the hosts in front after ten minutes with one such penalty. Josh Poskitt's penalty goal cancelled this out on 17 minutes. Another Danny Smith penalty on 22 minutes restored the home side's advantage to 4-2.
The game continued in a similar fashion and had an almost retro 1980s feel to it. Lewis Poskitt's 40/20 did set up a dangerous attacking set for the visitors close to the interval but the home side had all the answers in defence.
Beverley HAd Better Spells In The Second Period During Their Defeat
In the second half opening stages, Beverley did enjoy slightly more of the game. A heavy looking shoulder charge on Lee Stevens saw Josh Poskitt level the scores with a penalty 2 minutes into the half.
Then five minutes later and somewhat against the run of play, Mathew Meeden broke away for the hosts to score the game's first try. Danny Smith converted.
Shortly after a further Danny Smith penalty and Danny Cassidy drop-goal extended their advantage. On 62 minutes the game was effectively put to bed at 17-4 with a Jamie Malone try.
Beverley were then were forced to through caution to the win being 3 scores behind. The conditions were against chasing a game and the home side just played out time.
The performances of Ryan Watkin and man of the match Jack Howdle were positives. Both getting through an enormous amount of work in a game where clean breaks were virtually non-existent.
Full back Billy Riby was under constant pressure as the home side very often elected to kick the ball along the ground hoping to force the handling error in the wet conditions.
He often dealt with such kicks with bravery in heavy traffic.
Final Score: Ince Rose Bridge 14 Beverley ARLC 4 | Reported by Nick Robinson