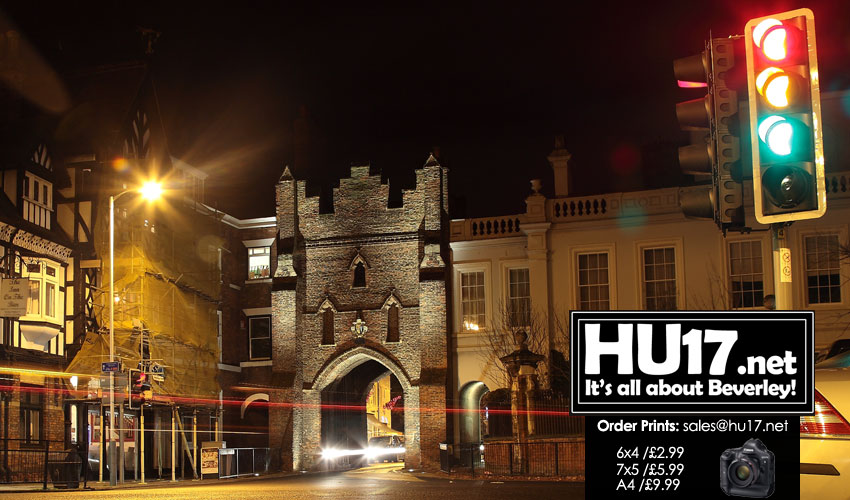 Traffic signals set to be installed at North Bar will adopt similar technology to that used by the controversial Grovehill junction.
Dubbed the 'magic roundabout' the junction shot to fame on a global stage with its 42 sets of lights. It has also earned a reputation for creating delays with its poor traffic flow.
East Riding of Yorkshire Council has confirmed that the junction at North Bar will also use similar technology. However, they insist that traffic flows will also be similar to how they are now.
A spokesman for East Riding of Yorkshire Council said:
"The new traffic lights being installed by our contractor Siemens on North Bar Without will use similar technology to the lights at the Grovehill junction, but the system won't be configured in the same way."
"After they are installed, the traffic flows will be very similar to what they are now."
"We will still be using the sensors in the road. However, now we can also use overhead detection as well to check on the movement and amount of traffic."
"The new equipment is easier to programme. It will help us monitor the traffic much more closely."
Currently, motorists approaching the lights at the junction with North Bar enjoy the ease of passage. At quiet times the lights are responsive and change.
Traffic Signals At Magic Roundabout A Nightmare For Motorists
This is simply not the case at Grovehill. Even during the early hours of the morning drivers are forced to sit through the whole sequence.
Work will get underway at North Bar to deliver a project costing £68,000 on March 11. It will see 12 traffic signals replaced.
Work is set to last three weeks with motorists being warned to expect delays. The council say that when complete the new signals will be more cost-effective. They will cost less to run and have a longer physical life expectancy.
Motorists are being advised to allow extra time for their journey during the works and if possible to find an alternative route.
How successful the new system will be will not be clear until the project is complete. However, if the Grovehill Junction is anything to go by drivers in Beverley could be in for a miserable time once implemented.