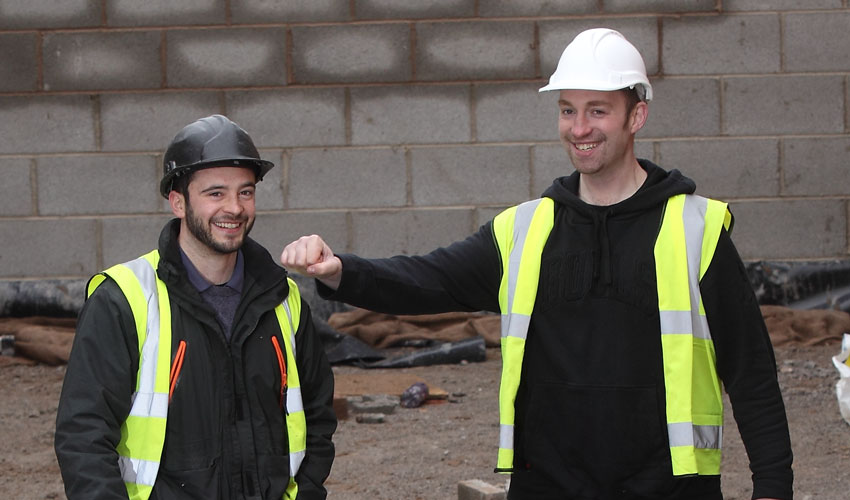 Phil Jenkinson, director of PJPS Construction says he is blown away by the work that the Vulcan Centre are doing.
His comments come as his company carry out work to extend the Hull-based centre. The work has been made possible as a result of a grant from Sport England.
Speaking about the project Phil said;
"We have been blown away by the good work at The Vulcan Centre and feel happy that we can contribute to its ongoing success."
"With approximately 300 people using the centre each week, the building was cramped. What started out as a shed in 2012 has become a fully functioning learning and fitness centre. It is used by the young and also old people in the community.
"They are able to undertake classroom learning, employment skills support and physical fitness training."
"With a higher proportion of male members, the new cardio hall is aimed at local women. Once open it will help those who want to improve their fitness."
The £140,000 funding received from Sport England has been matched by Dr Seb Glazer and his team. When complete it will also improve access to the building and access control.
Seb is a former probation officer and social worker, whose vision is coming to fruition. That vision is to provide local people of all ages with a safe and secure environment to learn and get fit.
He said;
"We are delighted to be getting this work underway. We are fortunate to have received financial support to carry out the works."
"Under the banner #unlimitedpotential, our vision is to raise the expectations of young people living on The Boulevard. We want to give them something to aspire to and the belief that anything is possible."
Funding For Project Secured Due To
PJPS Construction
"If they just put their mind to it, we will support them."
PJPS Construction has most noteworthy worked closely with Seb for almost eighteen months on the funding package. Phil put together a scheme consequently securing the funding from Sport England.
He added;
"As with any project funding, the process can be arduous. Hence we worked with Abacus Cost Management based in Manchester. They were appointed by Sport England to facilitate funding. Following a series of adjustments to our initial proposal, we were delighted when Sport England approved the full amount of funding required."
Phil who is from Beverley set up PJPS Construction seven years ago. As a business, they offer bespoke construction services to varied projects.
These include new builds for property developers, their own new build developments, social housing and also grand design projects.
They have also work on charity schemes such as this one. The company also completed the refurbishment of the Rank House on Holderness Road in Hull. This was part of a social housing project in 2015.