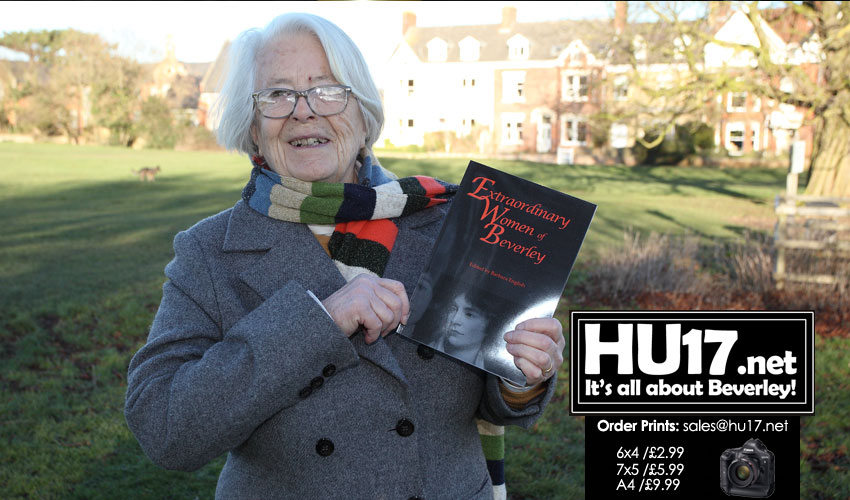 Beverley Civic Society have published a new book, Extraordinary Women of Beverley.
Last year the Society had different speakers talking on women whose lives had been extraordinary, all connected with Beverley.
The 100 tickets for the talks sold out very quickly, and people wanted a repeat – but some of the speakers had come from far away (Sweden, Glasgow, Cornwall) so that wasn't practical.
Now the talks have been published, with many more coloured illustrations, in a neat 73-page book. The chosen women range from St Hilda of Whitby (d.680) an East Riding princess, to Pat Albeck (d.2018) a famous designer, especially for the National Trust. Mary Wollstonecraft, an early feminist, lived and was educated in Beverley, and probably in world terms is the most famous (regularly in Top Tens for famous women, or for 'books that changed the world'.
Perhaps the most beloved is Nellie Collinson of Nellies, and the most exotic, the alleged spy Eva Reckitt.
The book has two artists, Elizabeth Lambert and Mary Elwell, who both have paintings in Beverley Art Gallery; two writers, Mary Braddon ('sensational novels') and Winifred Holtby; Hilda Lyon who designed airships and submarines, and Cllr Margaret Powell, acknowledged saviour of historic Beverley by her defeat of the plans to demolish North Bar, half of Hengate including Nellies, Old Waste and a swathe of houses to create 'trunk roads' in the 1960s when many many towns were destroyed to enable cars to move a little faster.
This book has something for everyone who is interested in Beverley, or indeed in Englishwomen's lives over the centuries. Obtainable from Beverley Civic Society (their website is www.beverleycivicsociety.co.uk/contact ), at the Treasure House, and at Beverley Guildhall, £7.50 with postage if needed.