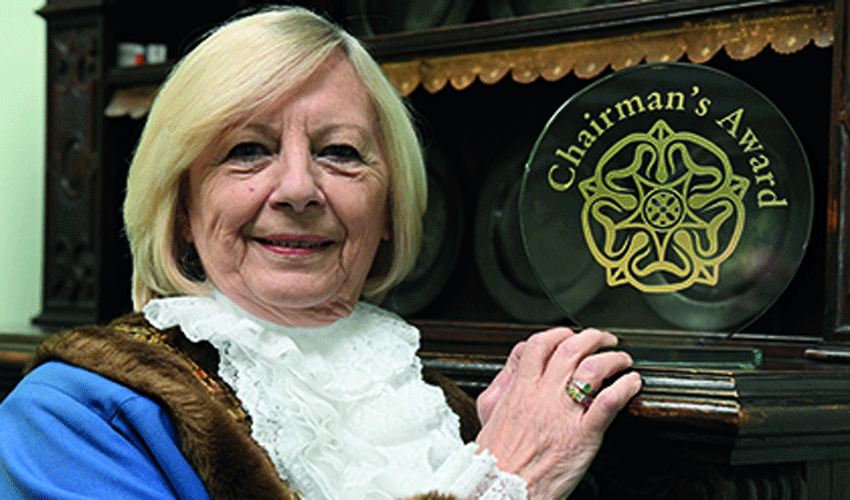 The public is being asked to put forward their nominations for this year's East Riding of Yorkshire Council Chairman's Awards.
Nominations, in a range of categories, can now be put forward. The idea of the awards run by the local authority is to acknowledge those who have made a difference.
There is a range of categories for which people can nominate. They include Community, Built Heritage, Business and Sport.
Held at the Spa in Bridlington, the awards night will be held in May. The council are urging to put forward anyone they feel has made a difference to the region.
Councillor Margaret Chadwick will present the awards. This will be her last engagement as chairman of the council.
Speaking about the awards She said;
"I'd urge people to think about their communities. Also to think if there are people they know of who deserve some recognition for the work they do to make the areas they live in a better place."
Chairman's Awards Category Breakdown And Requirements That Need To Be Met
Community: This recognises groups and individuals for their contribution to improving the lives of those living in the East Riding. Something they have done with a non-commercial project.
Built Heritage: Entries in this section will be celebrating private homes, new builds or business premises. It will highlight projects that have been sympathetically renovated or also restored.
Business: Anyone who is put forward for this will show how they have helped the economy flourish within the East Riding.
Sport: The awards are on the lookout for the people who excel in what they do. Be it local talent or commitment to sports clubs and activities.
Nominations for the Chairman's Awards are open until the end of January 2019. Winners from last year are unable to be put forward again in the same section.
However, people are allowed to nominate them for an award in a different category if they have not won in the past three years.
You can find out more about how you can nominate or about the awards in general in a number of ways. More details can be found on the council's website. You may also contact Sarah Asquith by calling 01482 393260.