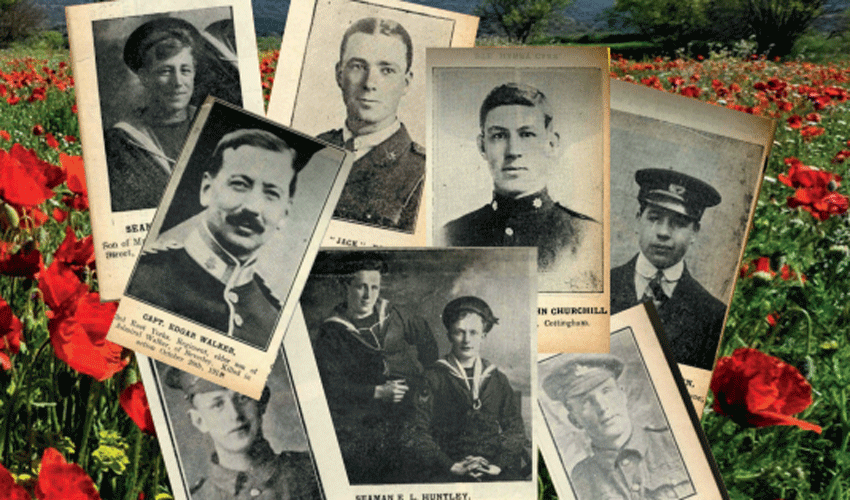 Fifty Lives of the First World War is a new book that has been published telling local peoples stories of the First World War.
The book has been created as a result of a four-year-long project involving volunteers and East Riding Archives.
Back in 2014, a volunteer project was set up to tell the previously untold personal stories. These were stories of their experiences involved in the First World War.
Set up on 4 August, the date was chosen as it was exactly 100 years after the outbreak of the war. This was, of course, a war which claimed so many lives. It also impacted many more of those who were lucky enough to return.
Based in Beverley at the East Riding Archives at the Treasure House, volunteers tracked down information on First World War Lives. Once research they wrote a short pen portrait for each person.
The project also used hundreds of photographs of local First World War. These were images of soldiers, sailors and civilians. Images that were used were published in the Beverley Guardian between 1915 and 1920.
Those behind the project say its aim was to bring to life the stories of these East Riding people.
Volunteers Choose Stories For Fifty Lives of the First World War Book
For the past four years, these works have been displayed in the Treasure House in an exhibition that changed each week.
While the research is now available to be viewed within the Archives, a book has been produced to celebrate the conclusion of the project.
Content featured in the book has been selected by the volunteers who worked on the project. They were each asked to put forward their favourite lives and stories they had researched.
Fifty Lives of the First World War brings to life the stories of people from the East Riding. It is available to purchase at the Treasure House and is priced just £4.50.