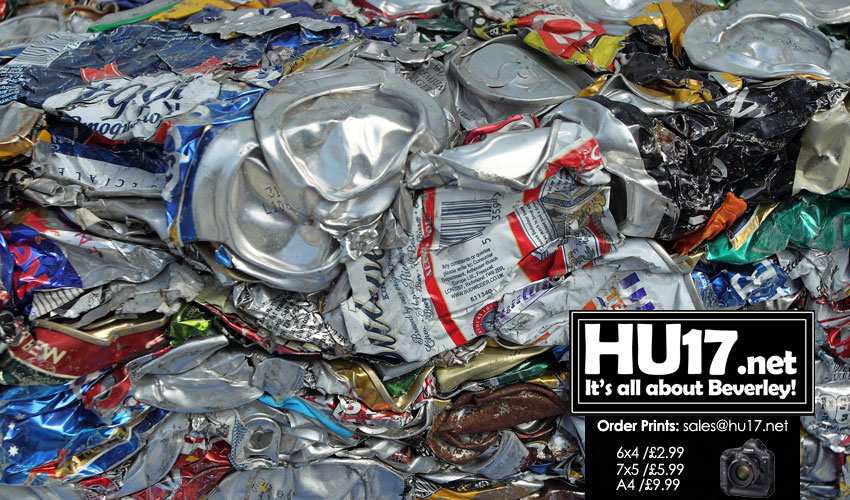 East Yorkshire residents are number one in the country when it comes to recycling according to figures released by the government.
Figures released show that residents in East Yorkshire recycle more household waste than anywhere else in the UK.
This is the is the second year in a row that the region has been named as the top recycler. In all 64.5pc of waste collected from homes was recycled.
When compared to other parts of the country East Yorkshire exceeds the national average when it comes to recycling their rubbish.
East Riding of Yorkshire Council welcomed the findings, saying the news was fantastic. They said;
"The East Riding is the number one recycler in England for two years running – how fantastic is that."
"We just want to say a massive thank you to residents in the East Riding for their continuing efforts in support of our bin collection schemes."
"We've always taken the view that it's the residents and the council working together as a team to recycle as much waste as we possibly can."
"We also want to thank our dedicated waste and recycling team and our fantastic bin crews. They are out in the community in all weathers."
"Their efforts are very much appreciated by residents."
How Such Good Recycling Figures Are Achieved In East Yorkshire
They also have Dove House charity reuse shop that sells items which residents no longer need. While the council also collect waste from 153,000 households.
The report also shows that a staggering 169,341 tonnes of household waste was collected from households in the East Riding.
Of the waste collected in the region, 109,170 tonnes was either recycled, composted or reused.
While the East Riding has finished top, overall the amount of rubbish that was recycled has slightly fallen. The figures also show that as a nation the amount of waste recycled has also fallen.