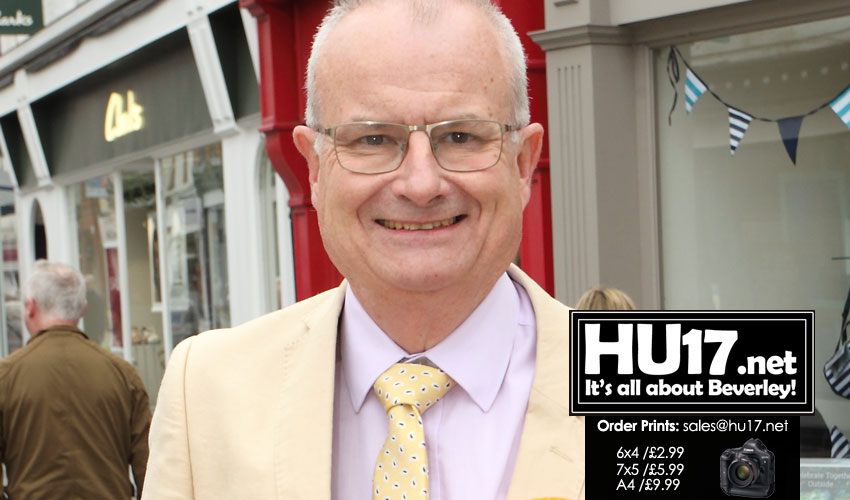 Local Cllr Denis Healy has voiced his concerns after it was revealed that the Tour de Yorkshire cycle race will be in the East Riding, the same day of the local elections are being held.
Cllr Healy supports the race but fears that road closures and the influx of visitors could impact voters. He is also worried that the clash of dates could impact the turnout of people who may be put off visiting their polling station.
Residents in the East Riding will go to the polls on 2 May. This is also the date that the Tour de Yorkshire is due to pass through town.
Cllr Healy says he will take the issue up with appropriate people within the council. He will also be seeking clarity on the situation. He said;
"Whilst I support the Tour De Yorkshire as a great spectacle for the town with many economic benefits, I would like assurances from the Council that the scheduling of the race through Beverley and Molescroft on polling day will not interfere with the democratic process."
"I have written to the Democratic Services team in the Council to give me assurances that people will have unfettered access to all the polling stations, and to outline what arrangements will be put in place to ensure that there will be no restrictions on people's ability to vote during normal voting hours."
Cycle Race Could Impact Local Elections Participation
While good news that the race is heading to the East Riding, the dates do offer legitimate concerns. As the event passes through the region, roads will be closed making travelling more difficult.
With thousands of people also expected to line the route and watch the race, it could impact the result.
Cllr Healy is not the only serving Councillor to raise concerns about the clash of dates.
Others within the East Riding have also voiced their concerns over the choice of the route during polling day.
Beverley has hosted the popular event in the past. Last year the event was criticised by some businesses after the town centre was 'locked down'. They said at the time it prevented them from opening as access was cut off.
Cllr Healy added;
"I would clearly have concerns if there are any restrictions on residents' ability to participate in the democratic process at any time during that day."