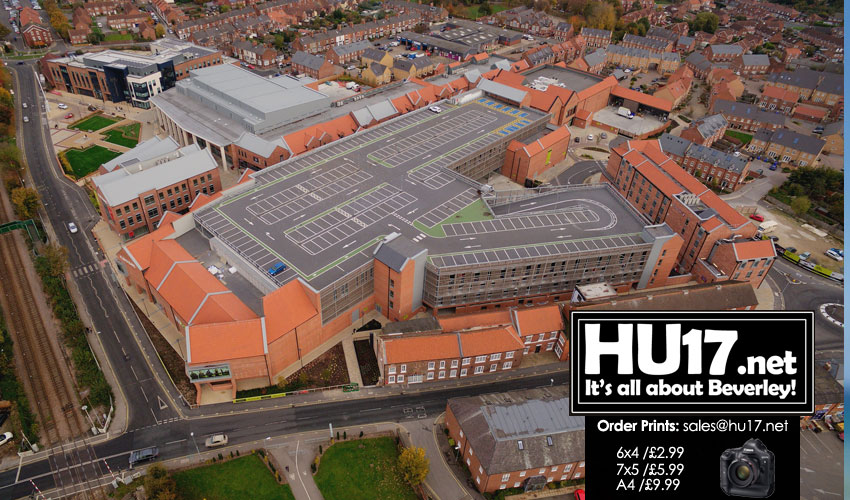 East Riding Voluntary Action Services will host two free events this weekend.
Taking place on Saturday 17 November both events will take place simultaneously at the Flemingate Retail Park.
One of the events is aimed at young people will be held at East Riding College. While the second event will showcase the work of local charities and will be held in an empty retail unit.
Children and Young People's Services Co-ordinator at ERVAS Detty Tyler says the events will offer a range of benefits. She said;
"We Care will give local charities an opportunity to showcase to the public the services they deliver in the community."
"It will also give the charities a chance to fundraise and network with other voluntary groups. Specific to young people, The Beverley Youth Festival will focus on creative fun activities."
"The Beverley Youth Festive has been organised by all members of the Beverley Youth Coalition. This is a multi-agency partnership consisting of local voluntary groups."
"It includes Town and Parish Councils, faith groups and also statutory services, all of which are supported by ERVAS with funding from the Police and Crime Commissioner."
The Beverley Youth Festival will take place between 1-3.30PM in the college. Organisers say it promises to be an action-packed day with lots to do.
East Riding Voluntary Action Services To Give Out Free Youth Festival Passes
People aged 9 to 18 will be able to claim their free Beverley Youth Festival pass. This will give them access to a number of activities that include music workshops, games and also mocktails.
A number of charities from the area will be taking part in the We Care event that runs from 11AM to 4PM. These include Bundles of Joy, Age UK and also the Cherry Tree Community Centre.
ERVAS say that the Flemingate Centre has been very supportive. They have donated an space on the day for the charities to use for the We Care event.
Detty says the events have both been made possible because of the support from other local organisations. Thanking them for their support she said;
"ERVAS would like to thank the East Riding of Yorkshire Council for funding a number of the Youth Activities with the Positive Activity Grant."
"We also would like to thank East Riding College and the Flemingate Centre for hosting both events."