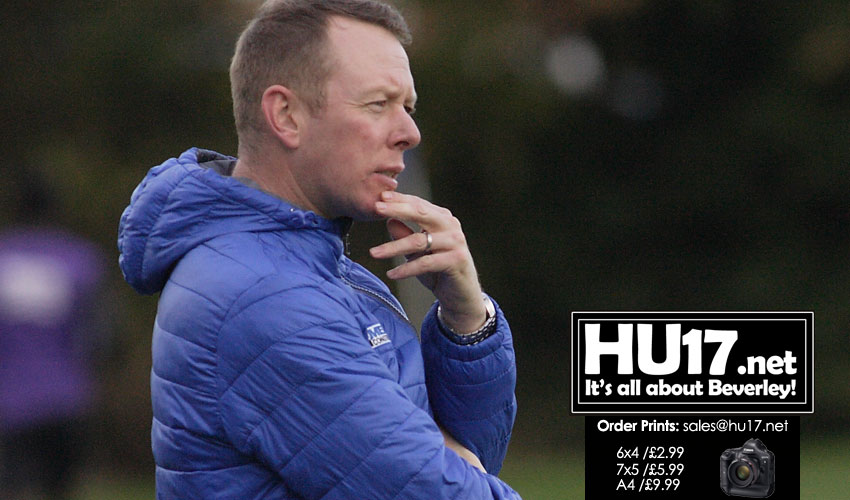 Beverley Town Football Club will be back in action this weekend as they host to Sculcoates Amateurs in the cup. The side will go head to head in the 2PM kick off on Saturday at Norwood.
Manager Rich Jagger will be looking for a response from his side who well beaten last time out against Westella. Jagger was left feeling disappointed after his side failed to turn up, suffering a 4-0 loss.
Saturday's match will be no cake walk. Their game with Scullies in the Whiteheads Fish and Chip Cup will be a real test of character.
This will be Town's second fixture since returning the Norwood Recreation Ground following extensive works by the club. Jagger says he will be making a number of changes for the game but no means will be fielding a weakened team.
Speaking ahead of the game Jagger said;
"This competition represents our best chance of silverware this season so we will be going for it. After last weekend's performance, I will be making five of six changes."
"We faced Sculcoates a few weeks back. Despite being reduced to ten men it was a close game and we were unfortunate not get a point."
"There are no selection worries for me. I have a full squad and the quality we have means even with changes it will be a strong side that takes to the field."
Jagger Confident Beverley Town Can Get The Result Against Sculcoates
Matches with Scullies have always had that added spice about them. Like Town, they too are a club in transition and will arrive at Norwood with a young squad.
Just four points separate the sides in the Humber Premier League, but Jagger remains optimistic that his side can get a result.
He said;
"It will be a tight game. That said I am confident we can get a result a record our first win at Norwood since returning."
"We have to put last week behind us and put it down to a bad day at the office. There will be an element of rotation in our team and we also will welcome back Ryan Saltmer."