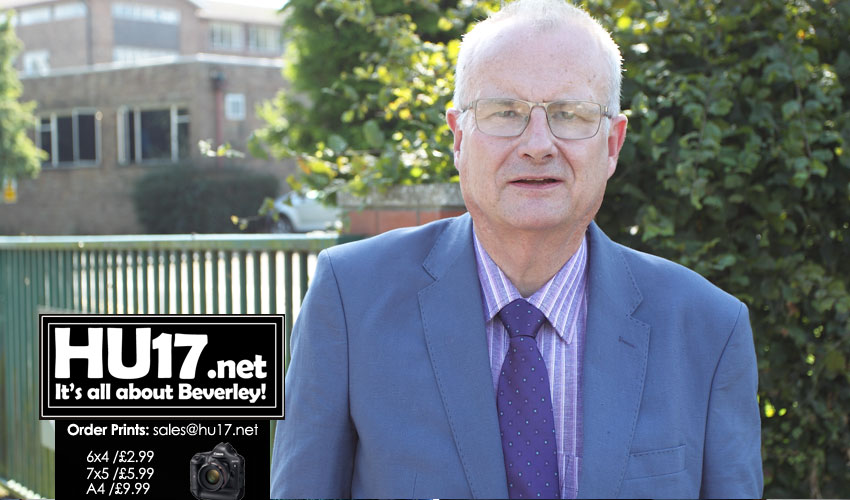 Cllr Denis Healy says he will be launching petition after East Riding of Yorkshire Council served notice on local Scout Group and Air Cadets.
He says following a meeting with the council, 1st Molescroft Scout Group and the Air Cadets has left both groups deeply concerned.
Following plans by the council to sell off parts of Longcroft School for development both groups have been told to find a new home.
Cllr Denis Healy said;
"It seems unbelievable that a community asset that has been dedicated to improving the lives of young people in Molescroft. This has been the case for over half a century. Now it is being sacrificed on the high altar of housing development in a town which is already creaking under the strain."
"Council officers are doing their level best to help the Scouts and Cadets find other solutions but they and the whole community are being let down by a ruling political group which values commercial development over community cohesion."
"I am hoping that there are other options that can be explored."
"Also I am launching a petition which people can sign to express their views to the Council, urging them not to abandon the Molescroft Scouts and Air Cadets."
Cllr Healy says the council advised the groups that their water and electricity supply will be cut off. He said that this will happen in January 2020.
The local authority also said that the buildings which have been used for 50 years will no longer be accessible.
As plans for the new Longcroft school were being approved the Council also started the process of the disposal of the lower school site. It is to be sold off to make way for new housing.
Cllr Healy Voices Concerns Over Eviction Of Youth Based Groups
Cllr Healy is concerned that two groups who provide activities for young people in the area face an uncertain future.
East Riding of Yorkshire Council who closed the Youth Club on Burden Road also developed on the all-weather pitch.
He is now calling for the community to get behind him as he looks to apply pressure on the local authority.
Youth provision has suffered a great deal in the town over recent years. It is no coincidence that the rise in anti-social behaviour ties in with cuts to services.
Chief Scout Bear Grylls warned the Conservatives that they will perish if they turn their back on the youth. His comments came when he addressed members of the party conference.
Speaking to the convention he said if they gave him £50M it would be the best money they would spend.
Parish Councillors in Molescroft have also voiced their concerns about the news. They are exploring possible opportunities to relocate both groups.
The Scout group say they obviously disappointed about the lack of consideration. They also added that Longcroft School not keen to accommodate them in the future.
Currently providing activities for 70 young people, the Scout group say they are looking for an alternative location.
They also warn their pending eviction will have a wider impact on the scouting movement. Currently, their building is used for Leader Meetings and training sessions.
Space for young people is already at a premium in the town. Housing will again take priority over the greater needs of the community.