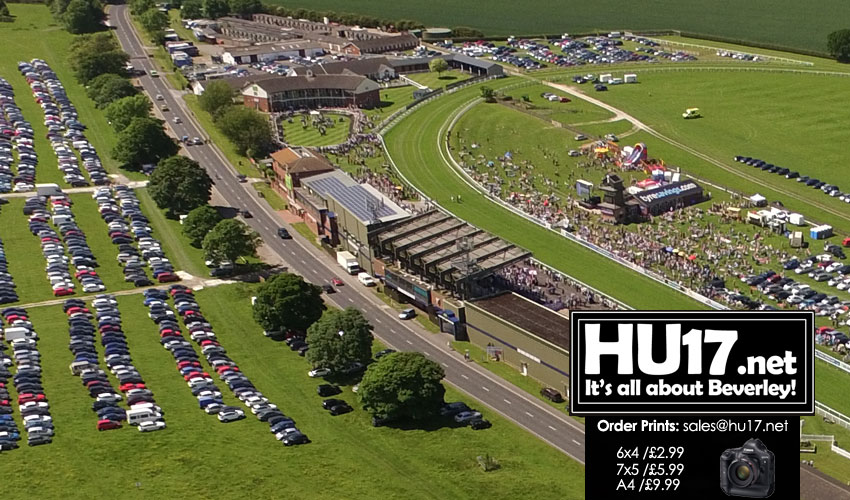 Beverley Racecourse enjoyed an impressive 6% rise in visitor numbers in 2018 as 80,000 people attended its meetings to watch the thrilling action unfold.
That strong performance came despite it clashing with the World Cup, with England and Sweden locking horns on a key race day. It has filled chief executive Sally Iggulden with a great deal of optimism ahead of the 2019 season and she believes the course will continue to go from strength to strength.
"The feedback from other courses in Yorkshire is that attendances are generally down year on year, so we're thrilled to be bucking the trend," she said. "I believe that's due to our focus on the quality of the race day experience and innovative thinking that is making this course more accessible, inclusive and popular than ever before." Beverley hosts some top-class sprints, such as the Hilary Needler Trophy and the Beverley Bullet Sprint Stakes, and well-reviewed sites like Betonline continue to take it very seriously, offering odds on its big contests.
The racecourse's popularity looks set to increase going forwards after its owners announced a new £4.8 million grandstand to replace the existing 1960s structure. Iggulden promised there will be no additional impact on Beverley's beautiful setting, adding that the stand will have the same dimensions, but it will be a lot more modern and luxurious. Demolition is set to begin in 2019 and the new grandstand will be fully functioning by 2021.
Beverley Racecourse was founded all the way back in 1767 and that original grandstand, which cost the princely sum of £1,000 to construct, stood for a long time. The 1968 grandstand cost £90,000, and the new one promises to take Beverley to another level entirely. It will now boast world-class facilities and crucially it will include full disabled access, which was previously missing. Terracing will have tiered views, and a high-quality bistro has also been promised.
"These plans will provide the racecourse with the modern, fit-for-purpose facilities we need to meet the expectations of racegoers today and into the future, as well as having a competitive offer for other events," said Iggulden. Interest rates are at a historical low and there is no better time for it to invest in a new stand. But it is all being done in stages will ensure that there will be minimal disruption for racegoers that want to take in the action and enjoy a flutter.
The highlight of the 2018 season saw David Griffiths' evergreen runner Take Cover won the Beverley Bullet for the second year running. He was drawn out wide in stall nine but still managed to deliver a dominant performance after grabbing the rail ahead of Mythmaker right from the off with a fantastic burst of speed. He did well to fend off Mythmaker and win by a length and a quarter, sparking an outburst of joy from Griffiths and owner-breeder Andrew Hollis.
Sadly Take Cover will be 12 years old next year and there is no chance of the veteran sprinter returning to bid for a three-peat, so it will be time to crown a new champion of Beverley. It will all begin with the Easter Family Raceday on April 19, while there will be afternoon racing on April 25 and the popular Bygone Beverley meeting will take place on the May 6 Bank Holiday.
There is another meeting on May 14, before a half-term race day with Hull FC on May 29. After that, you can look forward to another 14 meetings, with the standout Beverley Bullet Raceday taking place on August 31. The season will then wrap up on September 24, with the last race bringing the curtain down at 5.30pm.