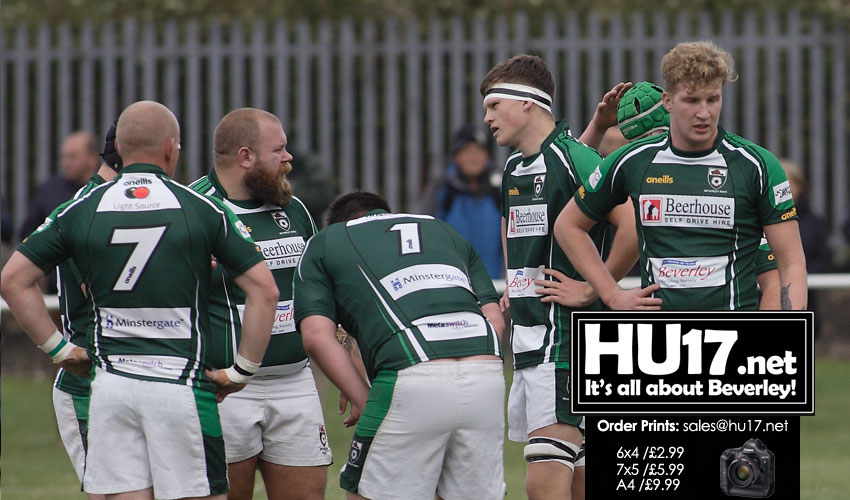 In perfect playing conditions both sides contributed to an enjoyable game in the crisp autumn sunshine providing plenty of entertaining running rugby.
Beverley RUFC were clearly the classier of the two teams and they turned it on in the second half with some exhilarating play to bring them a comfortable victory.
Guisborough throughout played with plenty of endeavour and spirit which belied their poor league record but Beverley always held the upper hand both in the set pieces and the loose play. They were far quicker to the breakdown, regularly getting turnover ball, and several times taking the ball against the head as well as in the lineout.
It wasn't all plain sailing. Despite spending almost the entire first quarter in the Guisborough 22 with nearly unlimited possession they struggled to make any inroads. Several times certain tries went begging through the ball not being moved out wide as one player after another seemed determined to go it alone.
Eventually Rob Wilhoite did dart through for the game's first try which Rob Smith converted to get Beverley going. Beverley though were not at their best for much of the first half, two lineout throws completely clearing the line and two missed touches from penalties epitomising their lack of sharpness.
Guisborough began to get more into the game with some lively running by their backs. They might easily have scored but with the Beverley line threatened Liam Butler broke away down the left to set up a crossfield move which ended with James Graham bursting over in the opposite corner. Smith again converted and at 14-0 with half an hour gone it was at last beginning to look like Beverley were on their way.
Guisborough nonetheless were not entirely out of it and five minutes before the break their pack drove over in the corner from a penalty lineout with Matthew Flint getting the touchdown to bring it back to 5-14. A penalty by Smith restored Beverley's comfortable lead allowing them to turn round 17-5 up and another penalty at the start of the second half increased the lead to fifteen points. After that the result was never really in doubt. Guisborough stuck at it with plenty of ambition but the sting had gone out of they play.
So far this season Beverley's pack has looked a very impressive unit and this is due in part to the formidable presence in the front row of Danny Morris and Matt Brown. They both had a good game here. Today Beverley were in control in nearly all aspects of the forward play not least in the lineout where Rhys Innes and Craig Hancock both had splendid games. When a run and long speculative kick by Luke Hazell rolled into touch in the home 22 they took the ball on Guisborough's throw and set up a five metre scrum from which Joe Slater went over in the corner for Beverley's third try.
Hancock touched down for the much needed four try bonus point and then went over again for a converted try after some slick handling by the Beverley backs. Alfie Hart-Fisher was prominent in much of Beverley's forward endeavour as was Dale Hodgson who was a constant livewire about the field. Whole-heartedly though Hadgson always plays moving the ball on by hand is not often in his line of thinking so it was a surprising bonus to see him sending Hancock in for his second try with a perfectly timed pass.
With a five point victory secured it was realistically all over for Beverley but they still needed to withstand a good deal of determined late pressure from the home side. It was no less than Guisborough deserved for their spirited play when substitute Joe Whyman crossed for a try at the death and then added the conversion himself.
But all in all it was a good afternoon for Beverley perhaps not least for the warm hospitality afforded them by the Guisborough club.
Final Score : Guisborough 12 Beverley RUFC 37 | Report by John Nursey