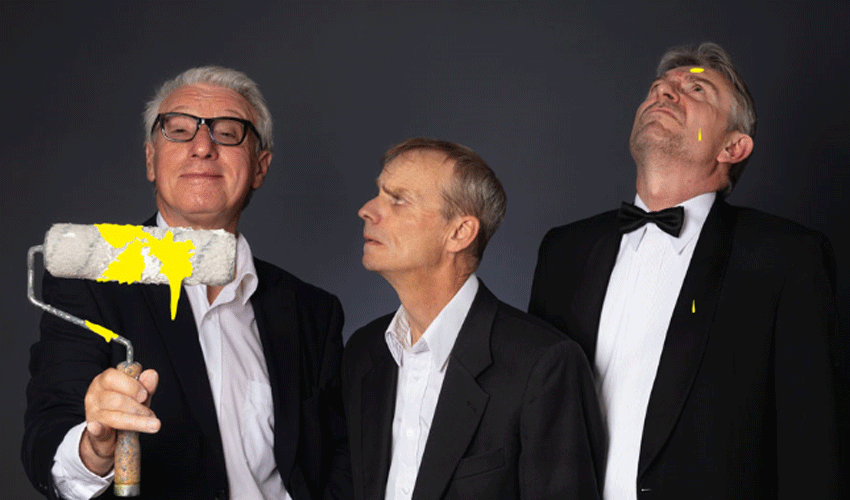 As part of the Theatre's Autumn/Winter season, East Riding Theatre (ERT) are delighted to announce that the next in-house production.
To be staged at the professional Theatre in Beverley, ART by Yasmina Reza (translated by Christopher Hampton) will be the next production opening on the 27th September and runs until the 20th October.
Starring Richard Avery (playing Marc), Clive Kneller (as Yvan) and Malcolm Tomlinson (Serge), Art takes a hilarious look at male friendship and art through characters who, challenged by a large, white canvas, find their 15-year friendship on rocky ground.
Regarded as a modern comedy classic, 'Art' has won a litany of awards including an Olivier, Tony, Evening Standard and New York Critics' to name a few.
This acclaimed international hit will be directed by RSC actor and newcomer to ERT Martin Hutson who says; "Yasmina Reza has pulled off an extraordinary slight of hand; while we think we are watching a brilliantly funny and acutely observed comedy about three friends arguing over a painting, she is secretly serving up a profound and deeply moving play about friendship, fear and the human condition."
ERT favourites Richard Avery, Malcolm Tomlinson and Clive Kneller, put their real-life friendship on the stage in one of the most successful comedies of all time.
Tickets are ranged between £12-16.50 and can be bought online at www.eastridingtheatre.co.uk or at the box office in person or by phone (01482 874050)