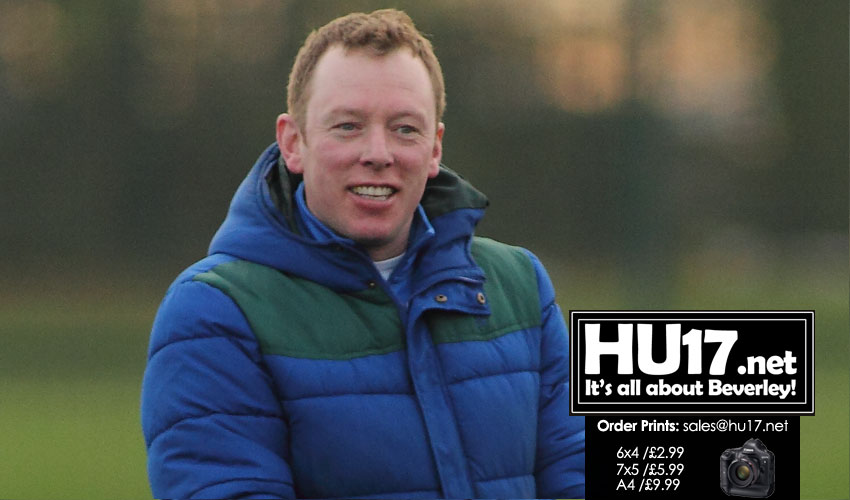 Beverley Town Football Club boss Rich Jagger says his side are going into the new Humber Premier League season with optimism.
Jagger and his side will get the new season underway this weekend with a tricky fixture against the current champions Chalk Lane.
Speaking ahead of the start of the new season Jagger said;
"We go into the season with optimism after a good pre season and a strong finish to last season . We are pleased to retain all players from last season, and also make some excellent new additions."
"Ollie Thane returns to the club after playing at a high level for the last few seasons. Joe Baxter joins from Hull United. He's a player I've been after for a while, it's great to have him on board and should fit in nicely down the left hand side."
"We've also added Jack Cunningham to the squad who has been out of the game for a while , but the big centre forward has trained well in pre season and will benefit from some competitive games now."
"It's has also been pleasing to see youngsters Jamie Mist and Ben Fletcher impress at training and progress to the first team squad."
"They have both been at the club last season playing for the academy side , and have done really well in pre season. They deserve to be involved with the first team and hopefully will get their chance as the season takes off."
Town's planned move back to Norwood has been put on hold due to the adverse dry weather, though Jagger hopes the club will return to their spiritual home later in the season.
Despite this set back the gaffer says his squad are raring to go, he said;
"The lads are raring to go, and we have to hit the ground running as we face a very tough test against champions Chalk lane in our first game of the season."
"Realistically our aim is to improve on our league position from last season. However there are some strong teams in the league this season and I believe it will be a really competitive league this season."
"We have a good young squad and we are all excited about the season ahead."