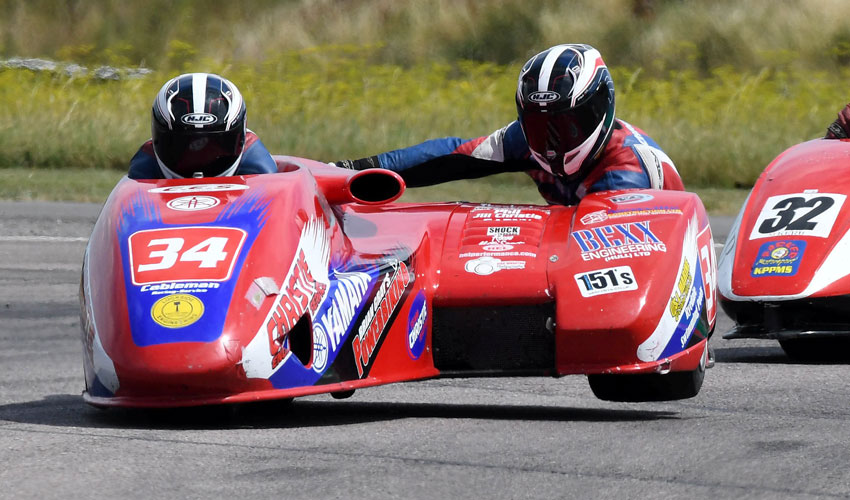 Round seven of the British Superbike Championship was held around Thruxton, the UK's fastest circuit, and notoriously known not to be kind to tyre wear.
Saturday saw Beverley racers, Jordan Rushby (Pirelli National Superstock 1000 Championship), James Westmoreland (Dickies British Supersport Championship), and Sam Christie (Rider) along with passenger Adam Christie (Hyundai British Sidecar Championship) complete qualifying sessions in their respective championships.
Rushby placed the Alliance Steel Racing BMW thirty second on the grid (1min 22.9secs), Westmoreland on the Gearlink Kawasaki second (1min 16.8secs), and the Christie brothers ninth with the CE5 Powerbiking sponsored LCR Honda outfit.
The trio had a busy weekend with the Christie brothers competing in three races over the course of the weekend again as a wildcard entry with Westmoreland competing in two, while Rusby only had one race on the Sunday.
As the lights went green for the first race of the weekend for the Christie's, they made a good start and had caught and passed the Holland/Watson outfit by the end of lap one, in what was an eight lap race. Lap three saw the outfits of Ben Holland / Lee Watson and Simon Gilbert / Jack Tritton pass the Christie's relagating them back to tenth place. All was not lost as lap seven saw Holland/Watson retire moving the Christies up to ninth where they remained until the chequered flag.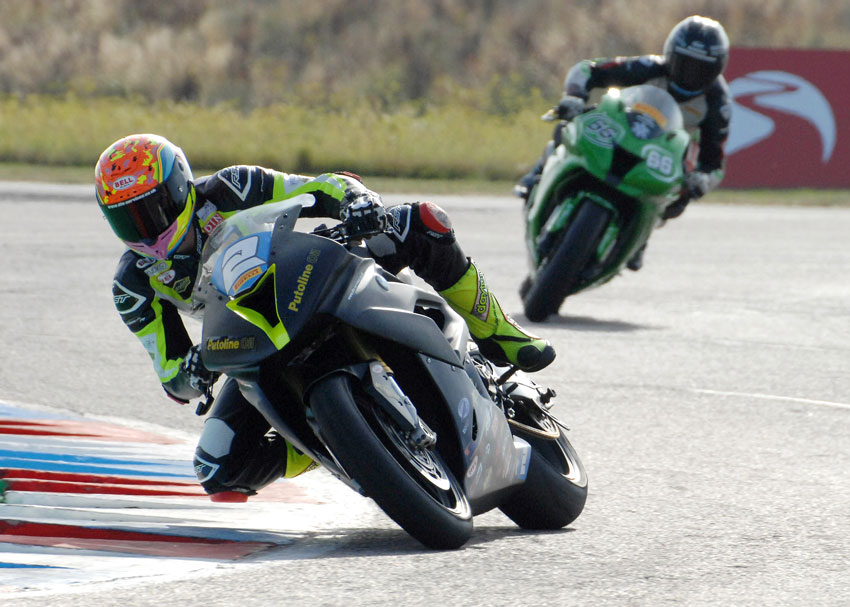 Westmoreland was next up and made an excellent start to take the lead. He was pulling away but diaster was to strike on the second lap as he pulled up with mechanical failure, and missing out on a possible podium place.
Race two for the Christies was next which saw them line up second on the grid. The pairing had a bad start and were soon down in sixth position by the end of lap one. Lap two saw them drop further down the field to eighth as Ben Birchall / Tom Birchall and Ricky Stevens/ Ryan Charlwood caught and passed them.
Continuing to push they moved up to ninth on lap four as they passed Ian Guy / Jed Pilmore-Bready where they remained until lap seven when they briefly moved up to eighth before an issue that resulted in their retirement, and finishing off their weekend.
Rushby was out first on Sunday for his one and only race of the weekend. He made a good start making up two places as the lights went green. Lap two saw him relagated back to thirtieth briefly as Jamie Tibble (Team Tibble) made a pass, but on lap three he made up two places to twenty eighth as Matt Truelove (McAMS Yamaha) and Johnathon Railton (Boast Plumbing) retired.
Rushby remained twenty eighth until lap thirteen of sixteen when from lap thirteen to the chequered flag he moved up the order due to three more retirements and crosssed the line in twenty fifth place. Rushby did lots of battling with those around him taking places then losing them, but twenty fifth was a good result.
Next up was Westmoreland for the Dickies British Supersport Championship feature race held over sixteen laps. Starting from twenty fifth due to his retirement the day before in the sprint race, he was leaving himself with a lot to do. 'Westy' made a flying start as racing got underway, and by the end of the first lap had moved up into seventeenth place.
By lap four he had passed another three riders Mike Brouwers (Brouwers Racing Team), Bradley Perie (Diamond H Racing) and Richard Kerr (Campbell Motorsport) and was now running thirteenth. Laps five and seven saw him pass another three riders Tim Neave (NRC), Bjorn Estment (Everquip Racing) and Bradley Jones (Integro Yamaha) and move up the order to tenth. Continuing to push hard to make up for the disappointment of the sprint race 'Westy' was on a role and on lap nine he had caught and made the pass on Tom Oliver (SGR Racing) to move into ninth.
Remaining ninth until lap thirteen when Alastair Seeley retired, he then moved into eighth place closely followed by seventh as he made a pass on Sam Wilford (IDWe Racing) on lap fourteen. 'Westy' made another two places up on lap fifteen as team mate Ben Currie and Kyle Ryde (RS Racing) locked together literally and crashed out at the hairpin which brought out the red flag.
Westmoreland crossed the line in fifth place and now lies fourth in the championship standings on 146 points.
All the racers will be in action again on 17-19 August at Cadwell Park in Lincolnshire.
Photos by David Holland