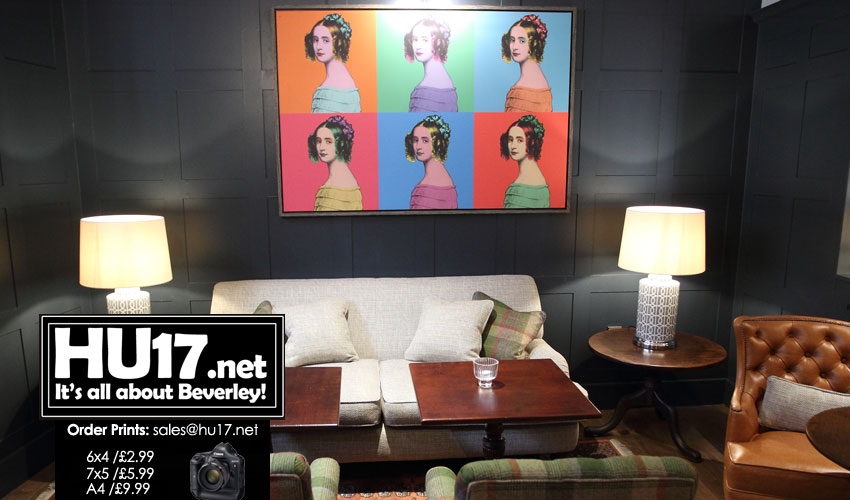 Just days ahead of the official opening, the Beverley Arms Hotel has opened its doors for a sneak preview of what people in the town can expect come the 30 July.
Most people who live in the town would have at some point visited the Beverley Arms for a function, a drink or even a business meeting, while it was OK, in recent years it was looking and feeling a little tired.
That has all changed, Thwaites, the owners have ploughed millions into renovating the building and given the most famous hotel in Beverley a much needed facelift.
So what is different?
Well all of it, the first thing I noticed was that the 'step' that used to cause so many people to stumble just inside the door has gone, a small thing but instantly noticeable.
As you walk in, the bar is now at the front of the hotel. It's quite impressive to be fair and is also dog friendly, another massive plus for the town.
The old 'red room' has been carefully divided up and more intimate areas have been put for people who want to enjoy a quite drink.
Where the bar used to be it has been replaced by a private dining room, something that is far superior to anything I have ever seen in that hotel in all the years I have covered events there.
Upstairs the rooms which we were shown are of the highest standard. Of course I live in Beverley so I am not going to be staying in any hotels but this place has raised the bar a little higher with quality of rooms and the very high standard to which they are finished.
Throughout the areas I was given access too there were plenty of small details which tie the hotel to local community, from the soap in the toilets through to some of the furnishings in the rooms.
The Beverley Arms Hotel has been a long time coming and for the traders and businesses in North Bar Within it will be a very welcome sight the first day it opens.
It is also worth remembering, while Beverley have gained a top notch hotel, it also managed to get rid of that hideous white structure from the skyline too.
The real test will of course happening in the coming weeks when they welcome their first guests and start serving meals, but if Thursday evening is anything to go by they really have nothing to worry about.