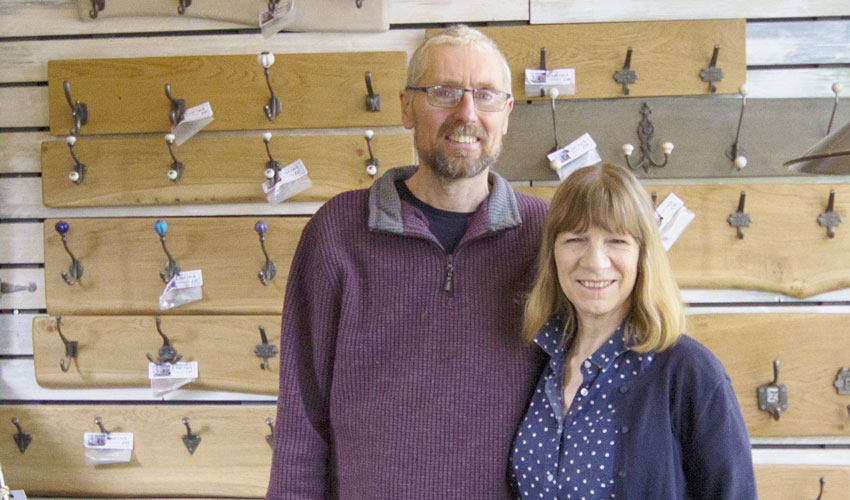 Kelly Lund and Angela Wallace, the owners of The Wooden House in Driffield say they want to thank customers for their support as they celebrate reaching their four-year milestone.
The four-year anniversary comes as they also expand their presence within the Creative Lab, Flemmingate, Beverley, now in its second year.
Customers are being invited to join them in celebrating on the day, 15 June, with any customer making a purchase on the day will be entered into a prize draw to win a Wooden House gift voucher.
Kelly said;
"The last four years have been amazing, we love meeting new people and catching up with past customers, and be able to offer unique solutions to home décor needs, by designing and making items here in our own workshop."
Angela added;
"We have wanted to offer a wider range of artwork for a while, when the opportunity arose to stock Athena Art and Yorkshire based artists work, we jumped at the chance."
Now the pair are receiving official stockist status of Athena Art, for the art work they sell along side only creative local people in Beverley in their dedicated gallery space.
Their story is one of success as they have built up the small independent business selling handmade furniture, unique lighting, home décor and gifts, expanding the shop over two floors and eight rooms.
In the coming year they also have plans to develop the ground floor further, allowing them to have everything accessible without stairs.
The Wooden House will also have artists in the shop taking part in the East Yorkshire Open Studios in September.
Previous to creating freestanding furniture and lighting Kelly designed and made bespoke kitchens. He has worked with wood for over 45 years since making his first chair at the age of ten, for a teddy bear.
To see the beautiful lighting, furniture and artwork you can visit the shop on Exchange street, mon- Sat 10 – 5 and Sundays 10 – 4 or you can visit the website www.thewoodenhouse.info