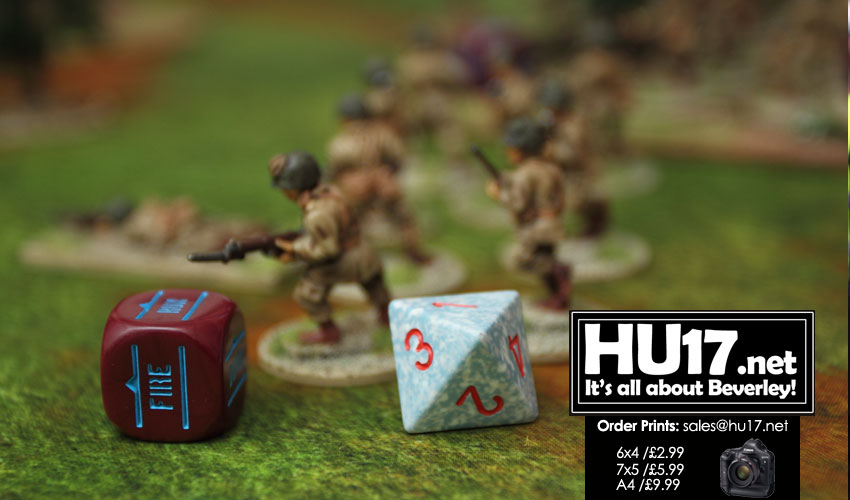 An avid Wargamer and collector, Nathan Long, who turned a hobby into a business is bringing 'Ambush!' a dedicated Wargames Show to the East Riding.
Nathan, who runs the store Mighty Lancer Games in Bridlington says after years of being a fan of Wargamer he felt the East Riding was missing out on having its own event.
Explaining more, Nathan said;
"As a Wargamer and collector for over 30 years, I always thought it would be amazing to hold our own wargames show – I've been to many over the years, in Leeds, York, Sheffield, London, and I knew that East Yorkshire was missing out."
"In 2016 I set up my own business – Mighty Lancer Games, selling the products I love to other gamers like me. After 18 months in business, I revisited that earlier thought, what about hosting a great wargames event, I decided I was ready for it."
After realising how many clubs were in the local area 'Ambush!' was born, and now Wargamers from every corner of the UK will be heading to Driffield to do battle.
Nathan says the event will also help showcase numerous small businesses within the Beverley area that are linked to the hobby to visitors who are attending.
He said;
"The whole idea of the show was to try and get the local area recognised as part of the wargaming community, we have many small businesses in a 25 mile radius of Beverley that manufacture their own products for wargaming and may not be known to the local wargamers."
"This event is to try and get those manufacturers together and displaying their products to locals and the wider wargaming community."
Local clubs the Yorkshire Renegades (based in Beverley and Market Weighton) and The Wolds Wargamers of Driffield will be helping out with some of the tournaments and games at the event.
There will be a free gaming space and anyone who wants to attend has the option of making a full weekend of it with onsite camping and entertainment being offered.
Taking place at the Driffield Showground on the 23 and 24 June, day tickets are £5 and weekend passes are £8. To find out more please visit www.mightylancergames.co.uk