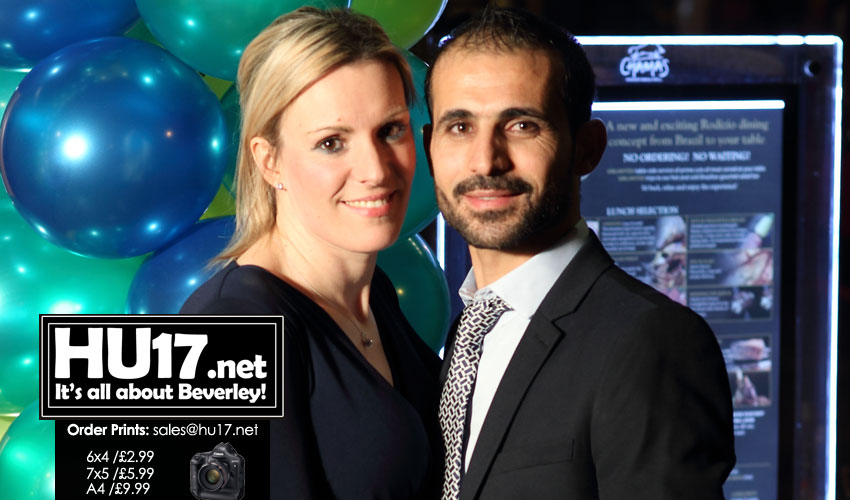 Beverley's Premier Brazilian Rotisserie, Chamas, are getting set to launch a new vegetarian friendly menu.
The independent business, based in Wednesday Market say the new menu reflects the demand from people wanting a non meat option.
Speaking to HU17.net, about the menu, business own Ali Tekce said;
"We are constantly speaking to our customers and listening to what they want when they visit us so we can ensure they have good experience."
"At Chamas we have a very good selection of food and cheeses already but we want make sure we have a better choice for those who do not eat meat."
Chamas has recently expanded their business to cope with demand as they continue to grow in popularity in the town.
Currently ranked number one on the review web site Tripadvisor, Chamas is helping revitalise Wednesday Market as people not just from Beverley flock to the restaurant.
The new Vegetarian Menu will be officially launched in the coming days signalling the start of further changes at Chamas as Ali looks to raise the bar a little higher.
Commenting on their plans, Ali said;
"These are exciting times for me and Chamas. At this point we are unable to reveal the full extent of our plans, however I can say we are getting ready to take the restaurant to another level."
"We currently have a fantastic lunch time offer running at the moment from Mon-Thurs where diners can enjoy an authentic Brazilian churrascaria experience for a discounted price of just £9.95 (usual price of £15.95)."
"This includes an unlimited continual table-side service of up to 15 delicious slow-roasted prime cut meats alongside our freshly prepared Brazilian gourmet salad bar which they can visit as many times as they like."
More than just a meal, Chamas continues to grow in popularity as dinners get to enjoy the full Brazilian experience in a vibrant and friendly atmosphere.
With a luxurious interior, authentic decor and open window views overlooking Beverley's Wednesday Market, Chamas makes it the perfect venue for lunching or special occasion dining.
To keep up to date and claim the latest offers from Chamas please visit the official Facebook page Chamas Rodizio Beverley or web site at www.chamasbeverley.co.uk