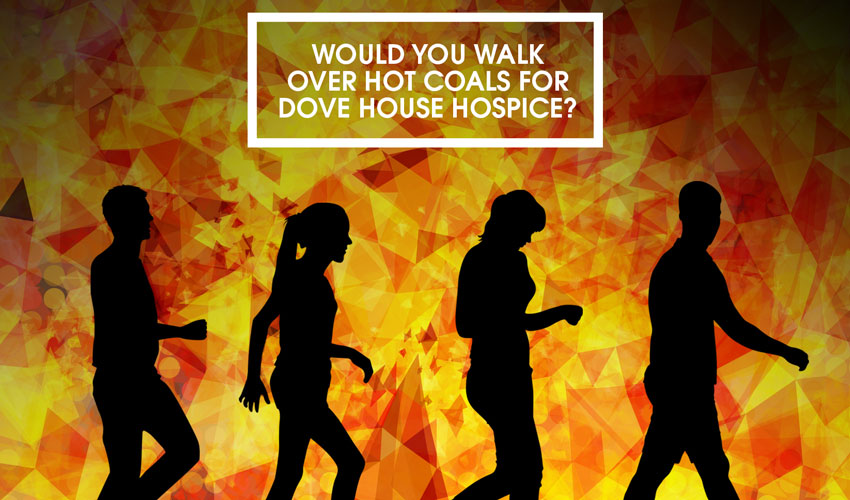 Would you walk on hot coals that is the challenge that has been set by local hospice, Dove House.
Taking place later this month the Dove House's Firewalk Challenge will be held at the Firepit.
Karinda Jones, Fundraising Manager at the hospice recently took to the coals at a previous fire walking event, she said;
"Taking part in the Firewalk was a fantastic experience and a great opportunity to raise funds for this amazing charity."
"It is so scary when you are standing there waiting to walk, especially when they tell you the coals are well over 500 degrees."
"But the sense of achievement and feeling of pride as you step off and think 'wow, I walked on fire!' is amazing."
"I would definitely encourage anyone thinking of taking on this challenge!"
Dove House Hospice is a local charity which provides expert care for adults in Hull and East Yorkshire living with a terminal illness, as well as supporting their families and loved ones throughout the illness and after bereavement.
Dove House is the only place in the East Riding of Yorkshire that offers this type of specialist care. They rely on the support of the local community to ensure they can continue to provide their care to whoever needs it, whenever they need it.
Anyone wanting to join other dare devils in this challenge you can sign up on their website www.dovehouse.org.uk/firewalk.
The hospice is hoping to raise £10,000 from the Firewalk and is still looking for people to take part which will happen on Wednesday 28th March
Entertainment on the night will take place from 6PM and the walk itself taking place at 7.30PM.