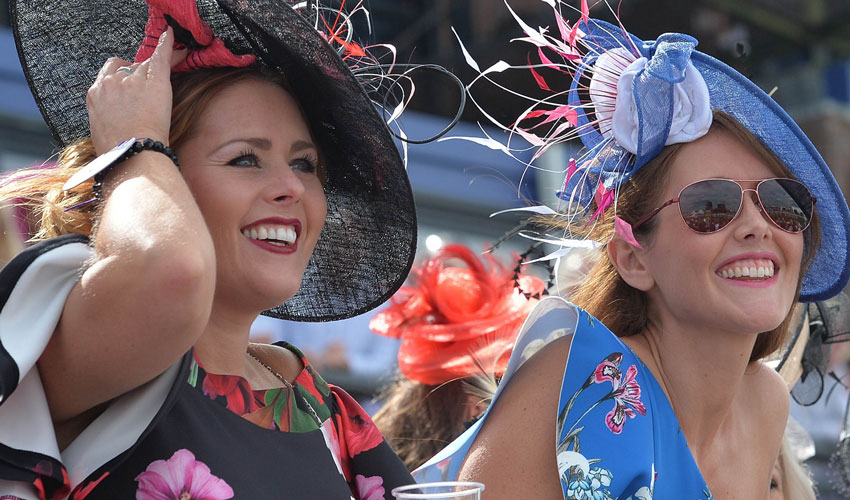 Beverley Racecourse is racing ahead with plans for a thrilling new season.
Racegoers can expect new themed race meetings, more family-friendly days, new and improved party nights, plus, of course, exhilarating flat racing over one mile and three furlongs on the spectacular Westwood course.
The Beverley Races season gallops out of the stalls with the season opener on April 18 and is quickly into its stride with one of this year's new highlights – Bygone Beverley – a themed raceday taking us back in time to one of the most defining decades of the 20th century.
Bygone Beverley, on May 7, the May Day Bank Holiday, will take a nostalgic look at the swinging sixties, when post-war blues were swept away by optimism, iconic fashion, pop art and a revolutionary music scene.
Another new attraction is the Paw Patrol Family Raceday on Tuesday, July 31. This midsummer raceday at the start of the school summer holidays will feature characters from the hugely-popular animated series, Paw Patrol, and will also see the return of the hilarious Bark de Triomphe, a comedy race for jockeys' dogs.
Never a racecourse to stand still, Beverley is also hosting an attempt to smash the Guinness World Record for Horseboarding, in a drag race taking place on the popular Beverley Bullet Raceday in September. Horseboarding brings together surfing, skateboarding and horse riding in an extreme sport that sees a rider on a horse tow a board rider at speeds of up to 35mph.
Kate McKee, Marketing Manager at Beverley Racecourse, said: "We're working on some very exciting plans for this season.
"Bygone Beverley is the first new themed raceday and we're inviting local community groups to share their memories of the 1960s with us to create an authentic experience.
"We're also working hard on plans to make this year's Flemingate Ladies' Day an unforgettable experience and we'll reveal more about that over the next few months.
"Some of our favourite events such as The Very British Raceday, Hull FC Family Day and the Beverley Bullet are returning, as they were hugely popular with racegoers last year. And we are, of course, looking forward to the famous Donkey Derby, Camel Derby and Bark de Triomphe!
"Not only that, we're trying to incorporate a beer and cheese festival into the season, so there's a huge amount for racegoers to look forward to this year."
Sally Iggulden, Chief Executive of Beverley Racecourse, said: "After such a successful year in 2017 we have our work cut out to make this season even better, but we're determined to rise to the challenge.
"We've reviewed the full fixture list to give people even more reasons to come racing to Beverley this season.
"We've also been busy upgrading our facilities, including investing in improvements to the parade ring, and we've introduced e-ticketing technology so tickets can be emailed or downloaded to a smartphone, which will be more convenient for racegoers."
Details of the full 2018 fixtures can be found at www.beverley-racecourse.co.uk/racing/season-calendar
If you would like to share your memories or photographs of Beverley in the 1960s, or find out how you can contribute to Bygone Beverley Raceday, please email Kate at kate@beverley-racecourse.co.uk