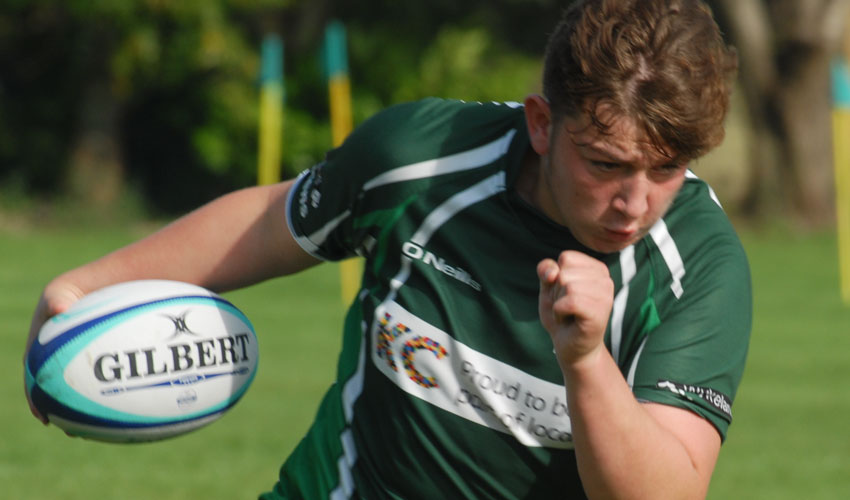 Beverley Under 15s travelled to Yarnbury and were greeted by some very wet conditions, but showed true grit and determination in a ferocious game of rugby which the home team eventually won 14-0.
Beverley played some excellent rugby in a first half with most of the play was in the Yarnbury half.
Birthday boy Harrison Petrie was excellent and a constant menace at the breakdown.
Ben Walker and Ben Wilkinson put in some sublime tackles throughout and Jasper Ghio consistently made ground around the loose, again good breakdown work from Alex Crockett, Toby Ashworth and Josh Dillon maintained the pressure on the home team.
The improving Alex Nuttall also was strong in defence and attacking, looked for the support pass and made some crucial tackling throughout.
In the backs, we welcomed back Eden Quantock at 10 who slotted into the team and consistently ensured that Yarnbury were pinned back in their half, Adam Skeates distributed a scrum half well and again the backs of Sam Acaster, Nathan Cullen and Tom Barnard always looked to threaten the Yarnbury line, but they defended well to their credit. Ben Ashley and Aaron Waring worked hard on the wings, but with the conditions didn't see too much ball but were always solid when defending.
Beverley had some good possession and showed aggression throughout the game to frustrate their opponents, Yarnbury's strength in the rolling mauls enabled them to gain a rare opportunity late in the first half and following a penalty on the Beverley they drove the ball over to score the first try.
Beverley made some changes and brought on their substitutes, Cameron Lawley, Oliver Waites, Barney Malster, Jasper Law and Harry Gunn all demonstrated the strength the team posses and gave solid performances, Malster, particularly, is gaining confidence in every game and making great improvement.
In the second, Yarnbury attempted to make the most of the wind and sloop, but Beverley changed their game plan and carried the ball in significant numbers of phases gaining ground at every opportunity, but too often this momentum was lost when the referee would judge infringements ensuring Yarnbury could clear their line.
Yarnbury did manage a further try, this was a scrappy affair when Beverley were guilty of not securing loose ball, the home team managed to kick the ball forward on numerous occasions to eventually score a try which was duly converted.
Beverley never gave up and fought to the end, but predictably the ref did give Petrie his birthday card that he had been trying to give him all day, albeit a yellow one, leaving the visitors with 14 men to finish the game.
A really good team performance between two evenly matched teams, Beverley to their credit generally kept composure throughout, despite some frustrations, and concentrated on playing rugby.
Man of the match will go this week to Petrie, Walker and Wilkinson who were all tireless in their efforts.
Final Score: Yarnbury 14 Beverley RUFC 0