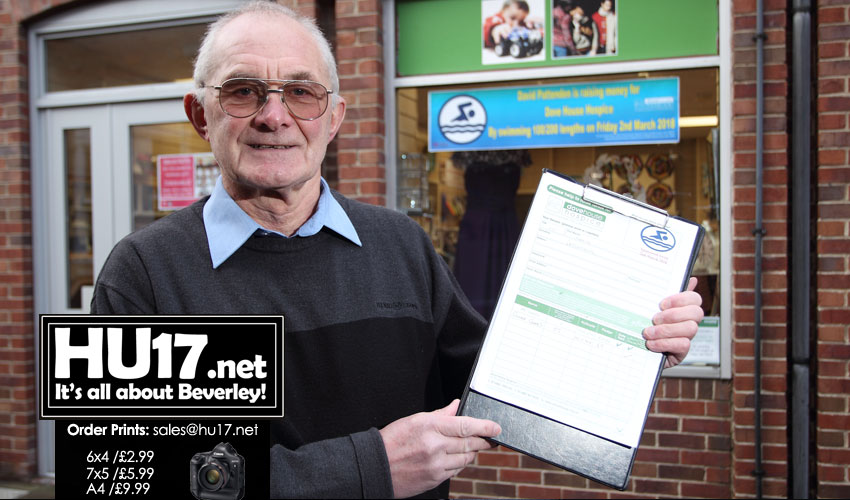 Beverley resident David Pattenden will aim to complete his final major challenge in aid of Dove House Hospice by swimming over 200 lengths on his 70th Birthday.
David, a retired policeman will take on the challenges he looks to raise £500 for the charity by swimming three miles at the Beverley Leisure Centre.
Speaking to HU17.net about fund raiser David said;
"In the past I have completed several challenges for Dove House Hospice."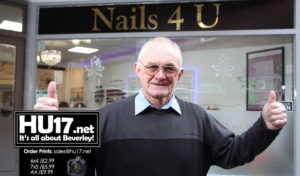 "I always promised myself that on turning 70 that I would complete a Coast to Coast long distance walk. Unfortunately due to injury, walking long distances is no longer feasible, so instead of the walk I am going to swim instead."
"At the moment I am training for the challenge by trying to swim a 100 lengths at a time. I have had great support from Leon Sheldon, the Pool Manager at The Beverley Leisure Centre."
"I would also like to thank Nails 4 U – they were the first people to sponsor and get this fund raising process going."
David hopes by doing this more people will get to know about Dove House saying he is grateful for any support he receives.
Dan Clipson, Fundraising Coordinator at Dove House Hospice provided thoughts on David's challenge, he said;
"We are incredibly grateful to David for his hard work and efforts. As David has difficulty in using his legs for more than a couple of lengths of swimming he will have to solely use his arms which is going to be a monumental challenge to take on."
"His support helps us to continue to provide our services to those in the local community completely free of charge so we cannot thank him enough".
With support from the Dove House store based on Dyer Lane in Beverley and from the Fundraising team, David is confident in reaching his target.
He has set up a fundraising page for his donations, along with sponsor forms which will be in store.
To make a donation online please visit;