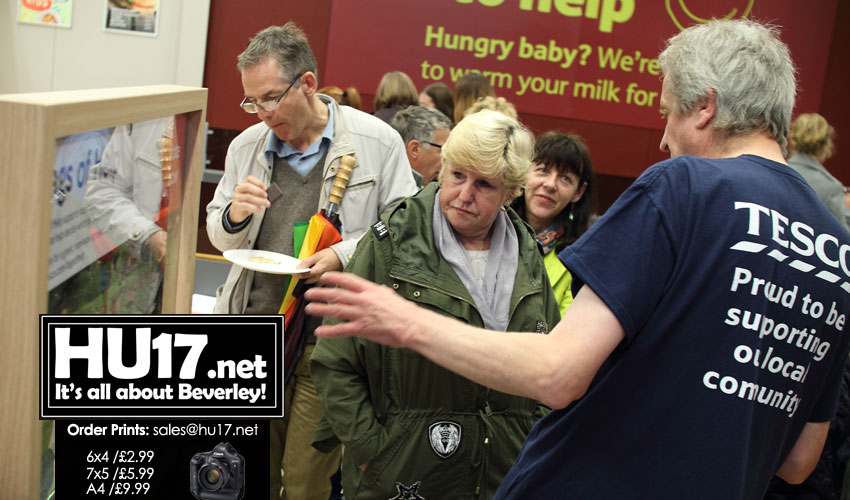 Tesco in Beverley are inviting local groups to go and see them so they can learn how they can benefit from the Bags of Help scheme.
Taking place on Tuesday 23 January at the Morton Lane store, Tesco will be holding a 'Meet the Funder Day' with 15 minute slots available.
David Ryley, Community Champion for Tesco Beverley said;
"Meet the Funder Day is aimed at community groups, sports clubs and schools from the Beverley area."
"It is an opportunity to discuss any potential applications with the community charity Groundwork, who administer the scheme on our behalf."
"We want to hear from anyone who thinks they could benefit from funding of between £1000 and £4000 and would like help with developing the project or advice on your application."
"Please note that even if you have benefited from Tesco Bags of Help previously, you can still re-apply for a different project."
"To book your place please email beverley@communityattesco.co.uk and let me know what time you would like. We are taking 15 minute slots from 9AM – 12PM and 1PM – 3PM."
Bags of Help is Tesco's exciting local community grant scheme where the money raised by plastic carrier bags sales is being used to fund thousands of local projects.
Since the first customer vote was held in March 16, over £75,000 has been awarded to schools, sports clubs and community groups in the Beverley area.
Schools to benefit from the incentive include Molescroft Primary School who were awarded £5,000 which they used to refurbish their outdoor area.
Keldmarsh Primary School have also enjoyed a windfall from the scheme as they walked away with £3,700 which was also used to enhance their outdoor space.
In total the supermarket giants say over £37m has been ploughed back into communities throughout the UK since the introduction of the scheme.