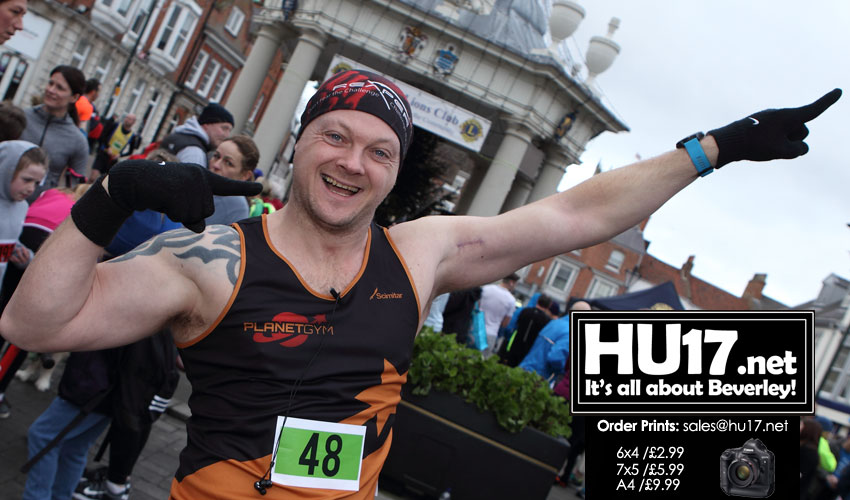 Over two hundred people got 2018 off to healthy start by taking part in the annual Beverley Lions Fun Run.
Local lad Liam Docherty, was one of the many people who took part in the fun run which saw runners tackle a new route.
Speaking to HU17.net Liam paid tribute to the organisers of the event and those who helped marshal the course, he said;
"This was the fifth time in the last six years I have taken part in the Fun Run. The change of route made a bit more interesting as it mixed things up a bit."
"I take part as it gives me a chance to not only the year off to healthy start but also allows me to support the Beverley Westwood Lions who do so much for the local community."
"I would like to say a massive thank you to the Beverley Westwood Lions and all the people who came out to marshal the race."
"It is amazing that so many people are willing to give up their New Year's Day to ensure the fun run can happen and take place safely."
"When you are running the marshal's also offer great support, and when you are struggling it is a great help that they give you words of encouragement and also high five you as you pass them."
Chris Newsam along with a members of his family tackled the 3K.It was the first time he had entered and said he would be doing it again next year.
Tom Dawson from Beverley was the first to cross the line in the 10K, commenting on the event he said;
"This was the first time I have taken part, I finished with a time of 36.06. I never came here today expecting to come first so it was a bit of shock."