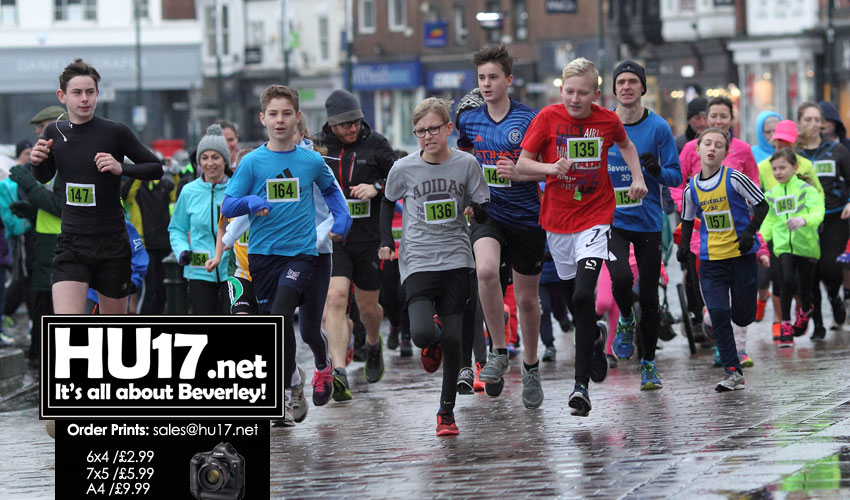 Members of community are will be able to get their new year up and running by taking part in the Beverley Westwood Lions fun run.
Taking place on New Year's Day the event is expected to attract over 200 runners who will be given the choice of two courses.
Speaking ahead of the event, Judy Sagar from the Beverley Westwood Lions said;
"Competitors wishing to take part can do so by registering from 9.30AM at the Market Cross in Beverley town centre."
"The fee to enter is just £3 for the 3KM and £5 for the 10KM run. We are also looking for help from people who would be prepared to marshall the event."
Most of the money that is raised at the fun run is used to cover the costs though any profits from the event will be used by the group to help fund their projects in the community.
Judy added;
"Everyone who takes part and completes the fun run will be presented with a medal and also we have some special trophies this year for those who finish first and second in the respective events."
"Some of the projects we have under taken in the past year include funding a coach to take Millers Care Home to an event in Doncaster."
"We have supported local football team the Humber Colts and also contributed 22,000 tin's of food that went across the Humber Bridge which were then donated to food banks in Beverley."
"As a club we are pleased with the level money we have been able to raise. I would like to thank the people of Beverley for their support over the past year."
"Thanks to their support it means we are able to provide support to good causes in the town."
"On behalf of the Beverley Westwood Lions wish them all a happy new year, I hope they will join us on New Year's Day so we can get 2018 of to running start."